GeekBomb: The Enduring Legacy Of The Pink Panther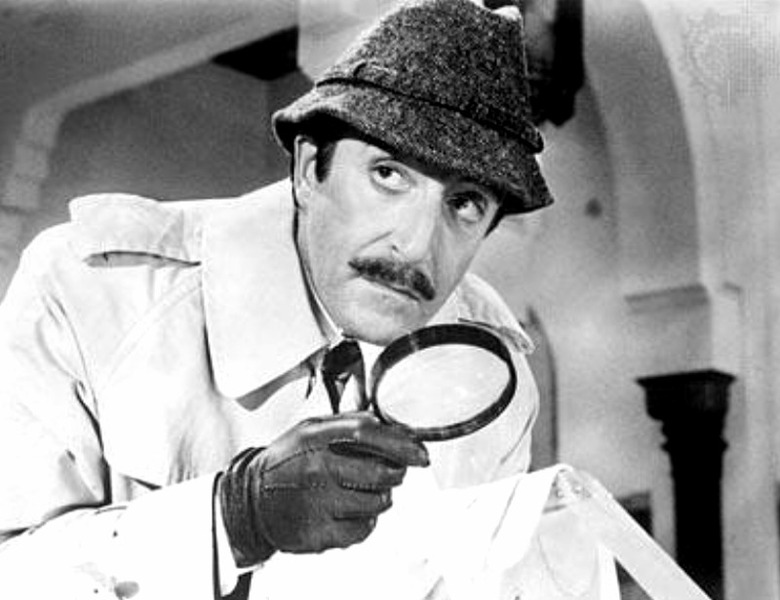 We may receive a commission on purchases made from links.
It saddens me to think that there are going to be generations of kids soon who will think The Pink Panther refers to "those Steve Martin movies." It's enough to make Peter Sellers spin in his grave, and he would undoubtedly be none too pleased with someone else inhabiting one of roles that he created and made iconic. But, that's one of the problems with Hollywood remakeitis, so it's up to us to keep the love for the original going. And if I catch anyone thinking that Keanu Reeves was in the "original" The Day The Earth Stood Still, I might just go ballistic.
The fact that a second The Pink Panther movie just came out only attests to the genius acting ability of Peter Sellers, which Martin is basically imitating anyhow, the smarts of Blake Edwards to create the character in the first place (even though these movies were pretty much an accident), and the impressive and catchy jazzy riff theme song by Henry Mancini. Read on to find out all about the history of The Pink Panther and the 10 other films (if you count the Martin movies) it spawned, not to mention the cartoons.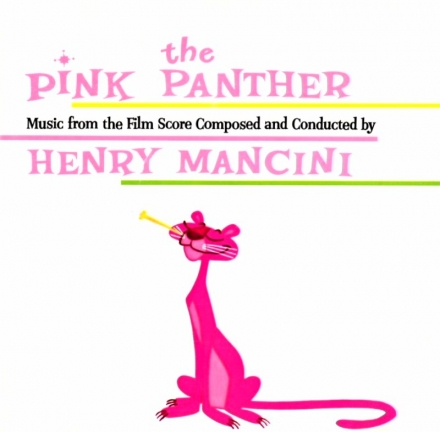 The Pink Panther (1963)
"A Madcap Frolic Of Crime and Fun"
The first Panther movie actually began without Peter Sellers at all, as the role was initially offered to Peter Ustinov. While he's a terrific actor (and a personal favorite of mine is his turn as a pirate specter in Disney's Blackbeard's Ghost), its hard to imagine him playing Inspector Clouseau. Ustinov initially accepted the role, but pulled out days before filming, and the producers hired Peter Sellers, a British comedic actor, relatively unknown outside of the UK. Edwards later sued Ustinov for dropping out, and won, although it may be one of the smartest casting moves in history.
Sellers obsessed over the role, taking diet pills for a year to lose weight, and basing most of the appearance of Clouseau on an image of Captain Matthew Webb that he'd found on the back of a matchbook. Webb was the first man to ever swim across the English Channel, and Sellers adapted his pomp and circumstance for Clouseau's proud yet bumbling French police inspector.
The films was responsible for not only introducing Peter Sellers to the world, but it also gave us Henry Mancini's catchy "The Pink Panther Theme," as well as the animated version of a literal Pink Panther, which was created for the credit sequences since director Blake Edwards thought a cartoon opening would help lighten the mood. These were created by legendary animators David DePatie and Friz Freleng, Freleng being best known for his work on Looney Tunes. These cartoons became extremely popular in their own right, and in 1964 The Pink Phink won an Academy Award for best animated film.
Another interesting fact is that although the movie is entitled "The Pink Panther," that term actually applies to a large pink diamond in the movie that has a flaw shaped like a panther in the middle. Eventually that became synonymous with Inspector Clouseau, and there has been nine movies in the series with the words "Pink Panther" in the title. It was also David Niven's Sir Charles Lytton / The Phantom character that was supposed to be the focus of the film series, but the crew and audiences responded so well to Clouseau, that a star was born.
A Shot In The Dark (1964)
"It's Sellers the Sleuth... and there's nothing he won't do to track down a body — dead or alive!"
This sequel is actually based on a play of the same name, and was meant to be a film adaptation starring Walter Matthau and Peter Sellers as the detectives. However, Sellers wasn't happy with the subject, and it was rewritten extensively by Blake Edwards and screenwriter William Peter Blatty, who would later write The Exorcist. They thought the premise of the play would fit Clouseau well, so they did a rush job on the script, slapped the movie into production, and it came out a mere three months after The Pink Panther was in theaters. How's that for efficiency?
This film introduced audiences to recurring character Cato (named after Kato from The Green Hornet), Clouseau's manservant whom he instructed to attack him at random times to keep him on his toes, and beleaugured police commissioner Charles Dreyfus who is continually driven mad by Clouseau's antics. Sellers also refined Clouseau's antics even further with the movie, giving him the ridiculous French accent that everyone has come to associate with the character (and if I see Steve Martin trying to say "hamburger" one more time as Clouseau I'll revolt), even though he played it with a fairly straight French accent in the first movie.
Word has it that Peter Sellers and Blake Edwards became so fed up with each other on this movie, that by the time the film concluded they weren't speaking to one another, and vowed never to work together again. Of course, this proved to be wrong, and although Sellers didn't return to the role for almost 10 years, Edward and Sellers collaborated on the movie The Party in 1968. In this movie, which was the only Seller / Edwards collaboration that wasn't a Pink Panther movie, Sellers plays Indian actor Hrundi Baksh, who is almost an Indian parody of Inspector Clouseau.
Inspector Clouseau (1968)
"Call the police! Inspector Clouseau is back!"
In 1968 when star Peter Sellers, director Blake Edwards, and composer Henry Mancini were all busy working on The Party, The Mirisch Company, who was producing the Pink Panther films for MGM decided inexplicably that they wanted to press on despite not having any of these people available for filming. As a result you have Alan Arkin (yes, that Alan Arkin) playing Inspector Clouseau, none of the other familiar character, no Pink Panther cartoon (instead they used cartoons featuring "The Inspector," also created by Friz Freleng and David DePatie), and it was directed by Bud Yorkin. Understandably, it tanked.
The thing is, Arkin isn't terrible as Clouseau, the main problem is just that he's not Clouseau. It seems like a pale imitation of the character, although Edwards and Sellers did end up keeping some of the costume pieces adopted for this Clouseau, namely the trench coat and hat affected by Arkin during his turn as the character. Arkin had a lot to do in this movie, including playing all of the goons who dress up as Clouseau. Their voices were dubbed in later.
The Return of the Pink Panther (1975)
"You may rest assured that there's trouble, because Inspector Clouseau is on the case...That's the trouble."
In 1975, ITC Productions had acquired the rights to the Pink Panther series from MGM Studios, and was prepared to turn it into a television series, preferable starring Sellers. Despite having done extensive preproduction and writing two scripts for television, Edwards convinced them to let him try to make another feature film, with the idea that they would continue the film series if that movie was successful. The movie, based on the first of those TV scripts, ended up being the most profitable film of 1975, paving the way for a continuing series of movies.
Sellers took the Clouseau character much further in this film, having him mispronounce many words, and he's an lot clumsier and bumbling in this film. The movie also features the return of Sir Charles Lytton, but David Niven was unavailable for filming, so Christopher Plummer ended up playing the role (after Douglas Fairbanks Jr. turned it down). Cato and Dreyfus also return for this film, and Julie Andrews supposedly filmed a cameo for this as a maid, but her scenes were cut and the footage has been declared lost.
The Pink Panther Strikes Again (1976)
"The newest, Pinkest Panther of all!"
This film was rushed into production after the success of Return, so they used Edwards' other television script as a basis. Thus, you have a Pink Panther direct sequel for the first time, as this one picks up right where the other one left off. It's also the first time the title contained the words "Pink Panther," yet the movie didn't actually have anything to do with the pink diamond at all.
The plot of this movie concerns Commissioner Dreyfus trying to kill Clouseau in multiple ways, as he's finally been driven mad by his shenanigans, and the opening scenes contain homages to several movies, including The Sound of Music, which had starred Edwards' wife Julie Andrews. Sellers was reportedly visibly haggard on this film, and his stunt double was often used. Edwards also noticed that Sellers' mental state had deteriorated to such a point on this film that he said, "If you went to an asylum and you described the first inmate you saw, that's what Peter had become. He was certifiable." For a look at what he's referring to, check out the impressive fictionalized Sellers biopic The Life and Death of Peter Sellers, starring Geoffrey Rush as Sellers.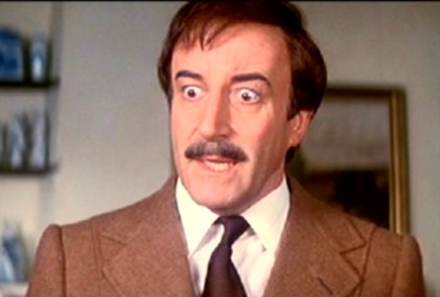 Revenge of the Pink Panther (1978)
"Inspector Clouseau is back...and he's a bigger fool than anyone gives him the credits for."
This film would mark Peter Sellers' final appearance as Inspector Clouseau, although one more film with him in that role would come out, comprised entirely of reused footage, and scraps from others films. The influence of the 1970s and James Bond were beginning to catch up with the series by now, and the theme music took on a disco sound, and we finally see Clouseau's supercar, "The Silver Hornet," which had the ability to break down all the time. It was a Citroën 2CV named after The Green Hornet, and they'd added a few extra fins to it.
Like Strikes Again before it, Sellers looked equally haggard in this film, and it was tough for him to get through filming. He'd already had a couple of heart attacks at this point in life, and the physical comedy was becoming harder for him. Despite that, he was still planning on another Pink Panther project.
The Romance of the Pink Panther
"The Panther That Never Was"
Just a few days before Peter Seller's death by fatal heart attack in 1980, a draft for a script he was working on with two writers was turned in called The Romance of the Pink Panther. The plot had Clouseau on the trail of a female burglar named "The Frog," and one ending had him promoted to a higher rank at the end of the film, while the rewrite had him leaving for force and joining her in a life of crime.
In Hollywood trade announcement in 1978, Sellers reportedly wanted to direct the project himself, but the studio went with Sidney Poitier, who later dropped out of the project. After Sellers' death, there was an effort to move forward with the film starring Dudley Moore as Clouseau, which is a pretty interesting idea, but Edwards ultimately didn't want to use Sellers' script, and he thought they could restarts the series with a new actor in the lead role.
Trail of the Pink Panther (1982)
"There is only one Inspector Clouseau. His adventure continues..."
As Sellers had passed away by the time this film was made, it was cobbled together from existing footage and deleted scenes, including almost 30 minutes of footage from The Pink Panther Strikes Again. David Niven even reprised his role as Sir Charles Lytton this time, but despite his own failing health he was dubbed over by Hollywood voice impersonator Rich Little. Sellers' widow Lynne Frederick sued the studio for releasing this film, and won $1.475 million dollars. If you watch it, you'll see why she won. It's a mess of a movie, and only earned $9 million dollars at the box office, where it's predecessor had brought in $49 million.
The Curse of the Pink Panther (1983)
This movie was shot concurrently with Trail of the Pink Panther, and was an effort to create a new bumbling hero, Detective Clifton Sleigh with actor Ted Wass (who now directs episodes of Two and Half Men) playing that role. At one point, Roger Moore appears as Inspector Clouseau after a bout of plastic surgery. He filmed these scenes during a break on Octopussy. Despite the return of the Pink Panther jewel and the presence of David Niven and Roger Moore, this film also tanked, and finally convinced the producers that it wasn't a smart idea to make a Pink Panther movie without Peter Sellers.
Son of the Pink Panther (1993)
That was... until 10 years later when Blake Edwards decided to revisit the series and put together this movie with Roberto Benigni starring as Jacques Gambrelli, who later finds out he's the son of Inspector Clouseau via his mother's brief romp with the late Inspector. Edwards had considered Kevin Kline, Rowan Atkinson, Gérard Depardieu and Tim Curry for the role, with Benigni winning out. Edwards' son Geoffrey directed about a third of this film, and it's heavily updated, including the classic Pink Panther theme song being sung by Bobby McFerrin. It's probably best if you pretend that this one doesn't even exist, although it's admittedly better than Trail of the Pink Panther. Curse of the Pink Panther holds a soft spot in my heart, just for that wacky Roger Moore cameo.
Missing Peter Sellers
While I'm definitely a huge fan of Steve Martin, I'm not into his two turns as Clouseau in the Pink Panther films he's done, and supposedly he's already talking about a third film. Ever since Peter Sellers died, it's just seemed like sacrilege to bring the Clouseau character back to the screen. Heck, I'd even take a feature film based on the cartoons over seeing these things. The best thing you can do is pick up the Ultimate Pink Panther Collection on DVD. It actually even includes Inspector Clouseau and Son of the Pink Panther, as well as nine volumes of the cartoons. Definitely worth the price tag for all of the Sellers content alone. If that's a bit too steep of a price tag, however, you can probably find The Pink Panther Film Collection for around 30 bucks used or remaindered. It doesn't have all the whistles and bells, but does include the classic Sellers films, and features interior box set art by artist Shag.