Cool Stuff: Nightmare On Elm Street Maquette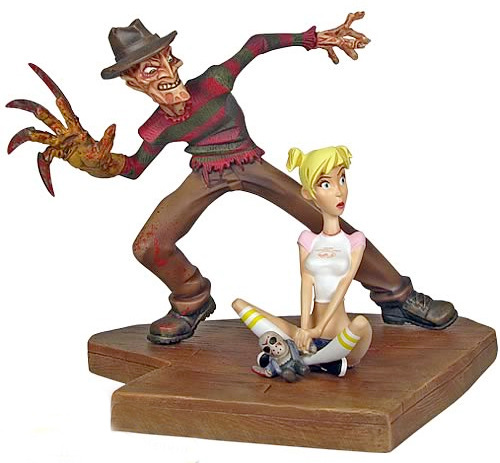 I've always loved statues which depict movie moments in a cartoonish style. GentleGiant is releasing a new Nightmare on Elm Street Freddy Krueger Maquette in May 2009. This edition is limited to 500 pieces and exclusive to Entertainment Earth. Standing about 8-inches tall, this  statue is embellished with a few extra blood splatters, but what really makes it unique is that the girl in the piece wears a ditsy look you won't find anywhere else. She has blonde hair, pink sleeves, striped socks, and holds a Jason doll. The maquette is available for preorder for $89.99.
Cool Stuff is a daily feature of slashfilm.com. Know of any geekarific creations or cool products which should be featured on Cool Stuff? E-Mail us at orfilms@gmail.com.