Cool Stuff: Ben Swift's Dude Art Print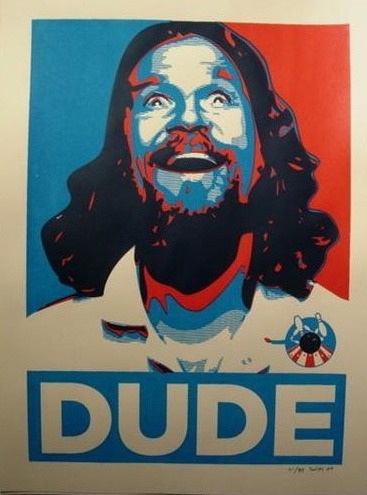 Everyone is doing Obama parodies nowadays, but I found this one some-what refreshing. Ben Swift has created  a Hope-inspired print of the Dude for a Big Lebowski-themed art show that was held at Leia Bell's Signed and Numbered Gallery. 80 limited edition prints have been made, and are being sold on GigPosters.com for $20 each. Apparently the prints are now completely sold out.
Cool Stuff is a daily feature of slashfilm.com. Know of any geekarific creations or cool products which should be featured on Cool Stuff? E-Mail us at orfilms@gmail.com.

via: OMGPosters