SXSW Movie Trailer: 45365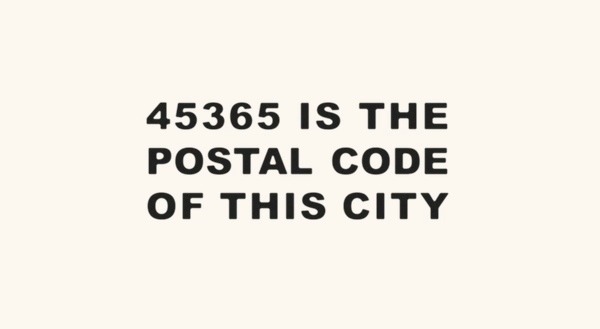 Another day, another movie trailer for a 2009 South By Southwest Film Festival indie. 45365 is the zipcode for Sidney, Ohio. Storyboard artist (Idiocracy, Sky High) turned first time documentary filmmaker Turner Ross and co-director Bill Ross spent 9 months in a community of 20,000 people, capturing "the congruities of daily life in an American town." The trailer offers the promise of a snapshot of a typical American suburban town, not that much unlike one I grew up in. Watch the trailer after the jump.
[flv:http://bitcast-a.bitgravity.com/slashfilm/trailers/45365trailer.flv 470 256]
The official plot description reads: "Conclusions are left to the audience as the component characters speak and act for themselves, as themselves. These storylines eventually coalesce into a mosaic of faces, places, and events. It is an inquiring look at everyday life in middle America. From the patrol car to the courtroom, the playground to the nursing home, the parade to the prayer service, it explores their relationships and interactions – with each other and their environment. Father and son, boyfriends and girlfriend, cop and criminal, officials and the electorate, patrons and providers – it is a portrait of the city and its people. – people somehow not unfamiliar in a landscape that becomes increasingly understood. Sidney is the small town experience. It is a community – of schools and sports and factories and neighborhoods and familiarity."