Distributors Keen To Bag Upcoming Walter Hill And Mickey Rourke Reunion, St. Vincent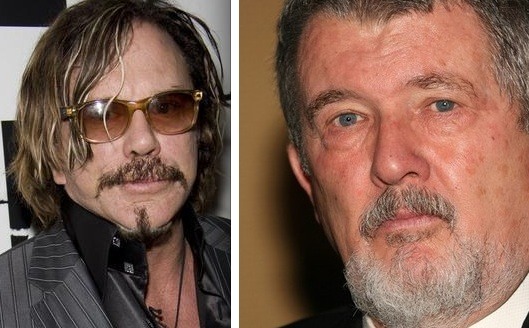 With the right material, Walter Hill can play a blinder. Very often, however, the scripts he choses just aren't up to the job – and I suppose the same can be said of Mickey Rourke. I'm definitely rooting for him in the Oscars and, before that, tonight's BAFTAs.
They worked together in the late 80s, before each suffered a sad commercial and artistic struggle in the 90s. That time around they gave us the undervalued Johnny Handsome, a gangster fable about redemption, revenge and plastic surgery – somewhat prophetic, I feel. This time around they'll bring us St. Vincent – another gangster fable about redemption and revenge, though apparently not this time tackling cosmetic operations.
The declared premised for the film tells us that it's "about an assassin who masquerades as a priest in order to finish off a high level informant, only to undergo a crisis of conscience when he takes confession from his target."
Not a bad premise, not at all – just a tricky one to dance around without seeming daft, I imagine. The right script could see this one turning out to be another showcase for Rourke's considerable talents. I hope folk aren't bored of him by then. I have my suspicions that many have responded to The Wrestler in a rather short tempered manner – that is to say, they're happy to see something that so clearly reflects Rourke's personal history once, but will they want to see it a second time? And will they let him take on projects that don't connect so clearly to his supposed public persona?
Screen Daily are reporting "feverish early interest from buyers in Berlin keen to see the next powerhouse performance from Rourke".
Cameron Young has written the screenplay for St. Vincent. His previous project, Locker 13, is a series of seven short tales each interlinked by the titular locker. That one has a different director for each short – including George Huang, who made a big splash with Swimming With Sharks almost 15 years ago, and Rick (Ricky, The Ricker) Schroder. Each of the seven stories has only a three day shooting schedule... so, er... good luck to the cast and crew. And, no, as far as I can tell, it has nothing to do with RI Stine.