Laika Animation In Limbo While Coraline Box Office Is Awaited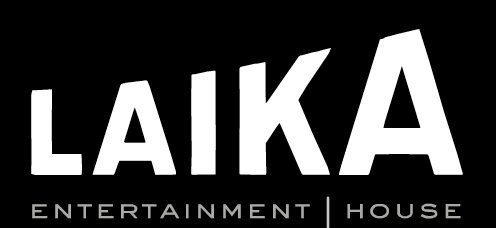 Today's the day that the lucky people of America get Henry Selick's Coraline in their cinemas, in both 2D and 3D flavours. Tomorrow is the day we all get to know how well it is doing.
And that's a big question, even bigger than usual, because not only is Coraline the very first feature film from Laika productions, the entire studio has been placed into... erm... suspended animation while their financial situation is assessed. In December, pre-production was underway on their likely second film – the naffly named bluebird odyssey Jack and Ben's Animated Adventure – and ten others were in various stages of development (Here Be Monsters and The Wall and the Wing being previously announced), but unfortunately, most of the workforce were laid off and all formal development slowed to snailish pace.
The parting gift for redundant animators and art staff was reportedly a $50 Regal cinemas voucher and copy of the Coraline "making of" book each – and by all accounts, that book has a whole lot of problems and has offended many of the design staff, denying many of them due credit and reproducing artwork really badly. I don't think that was a happy day in the stop motion community.
More recently, Paranorman has been the most frequently touted project on the Laika slate. Being a stop-motion zombie action-romance-comedy it has rather unsurprisingly set the internet alight and I think Selick has been quite wise in loose-liply name dropping this potential picture, the better to drum up interest and support. A low level of pre-production has apparently been acheived, and the studio have begun to court investors – though these investors will surely be waiting to see Coraline's box office performance themselves.
Laika's owner, Phil Knight, is the co-founder of Nike with a personal fortune nudging 10 billion. Should he want to, he can keep the studio afloat through many movies himself. But why would he want to?
Well, maybe he has the perfect reason to indulge the studio another risky movie or two.
Amongst the animation staff on Coraline was Travis Knight, son of the Laika big boss, Phil. Travis' reputation as an animator is great, and he no doubt played a crucial part in the conception and launch of the studio in the first place. Will Phil Knight see fit to give Laika another chance at bat just to keep Travis' career soaring? It isn't impossible.
The Willamette Week have a pretty comprehensive report, from the viewpoint of the local economy and workforce in Portland. There's a high level of unemployment there but I fear that's possibly the same story everywhere at the moment.
My advice is to every one of you is to go see Coraline. The source novel is one of the greatest of all children's books, Selick is a wonderful director, Pete Kozachik's stop motion cinematography is incredible, and the material we've so far seen from the film indicates nothing less than a true wonder. That you'll be contributing to the Laika puppet chest is probably neither here nor there to you, or just a nice bonus, perhaps. Oh... and I'd also advise you to see it in 3D. But then, you probably knew I'd say that.