Judd Apatow Creates New Short Film For The Oscars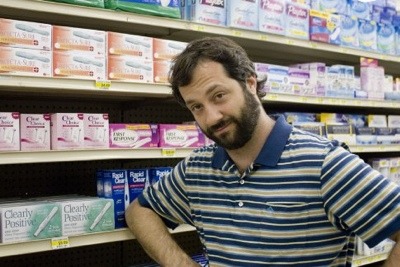 The Academy of Motion Sciences has enlisted filmmaker Judd Apatow to write and direct a short film, some kind of tribute to comedy, for the February 22nd Oscar telecast. Not only that, but Apatow will also be contributing "live material to that part of the show" according to Oscar producer Bill Condon.
According to the AP, Moulin Rouge! director Baz Luhrmann has also created a production number featuring Oscar host Hugh Jackman, and Capote director Bennett Miller will also be contributing a short film sequence. There is even a hint that other big filmmakers will also be participating in the show, although the producers refuse to divulge any further details.
The producers are obviously trying to ring some new life to the excruciatingly long award telecast, which you have to appreciate. But will the inclusion of all these extra video segments and numbers just further bog down the award show?