Cool Stuff: Hot Toys' Terminator Factory Diorama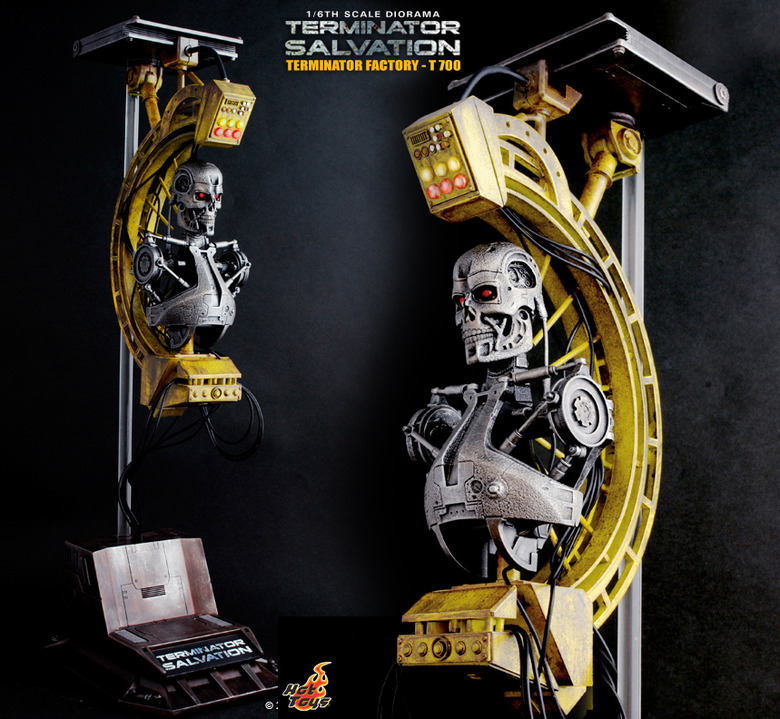 When I was on set for Terminator Salvation, I was in the factory why Skynet produces Terminators on an assembly line (set report to come later).
Hot Toys has announced that they will be releasing a Terminator Salvation Terminator Factory Diorama in April. This diorama captures T700 in the assembly line at the Terminator factory. It's true to 1/6th scale and approximately stands 15 inches / 40 cm tall, featuring T700 light up eyes and light up button on manufacturing machine. Each diorama featuring a Terminator Salvation logo base. And apparently they can connect together, so you can build your own Terminator factory!
No word on when you'll be able to preorder this item, or what the pricing will be when it is available. More photos after the jump. As always, click to enlarge.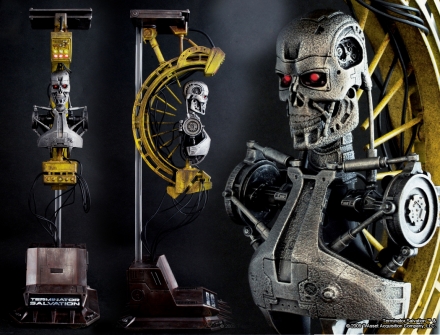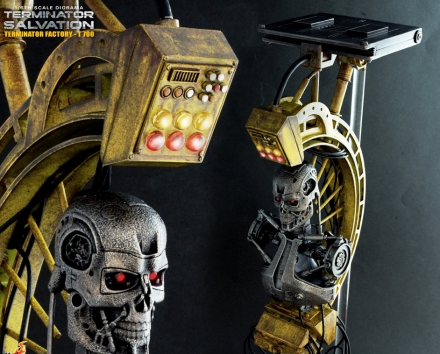 Cool Stuff is a daily feature of slashfilm.com. Know of any geekarific creations or cool products which should be featured on Cool Stuff? E-Mail us at orfilms@gmail.com.