Pixar's Up Super Bowl Spot And Bonus Video Clip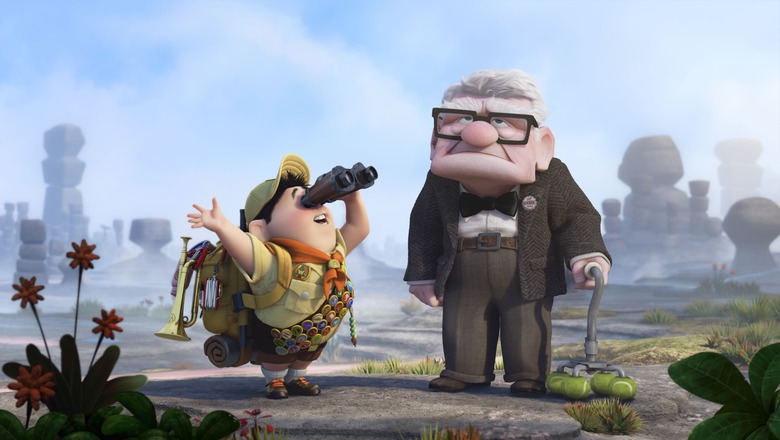 Disney has released the Super Bowl advertisement for Pixar's Up, which is essentially the theatrical trailer with an extra funny bit involving Russell's GPS at the end. Disney has also released a little short called Adventures with Carl and Russell which involves the unlikely duo's journey through the jungle. While the story seems a lot more subdued than previous Pixar films, the characters are just so immediately lovable. You can watch both clips after the jump.
[flv:http://bitcast-a.bitgravity.com/slashfilm/trailers/upsuperbowl.flv 470 264]
[flv:http://bitcast-a.bitgravity.com/slashfilm/trailers/upadventures1.flv 470 264]
From Disney•Pixar comes UP, a comedy adventure about 78-year-old balloon salesman Carl Fredricksen, who finally fulfills his lifelong dream of a great adventure when he ties thousands of balloons to his house and flies away to the wilds of South America. But he discovers all too late that his biggest nightmare has stowed away on the trip: an overly optimistic 9-year-old Wilderness Explorer named Russell. From the Academy Award®-nominated director Pete Docter ("Monsters, Inc."), Disney•Pixar's UP invites you on a hilarious journey into a lost world, with the least likely duo on Earth. UP will be presented in Disney Digital 3-D in select theaters.
Up hits theaters on May 29th 2009.