Matt Johnson To Write Afterburn Comic Book Adaptation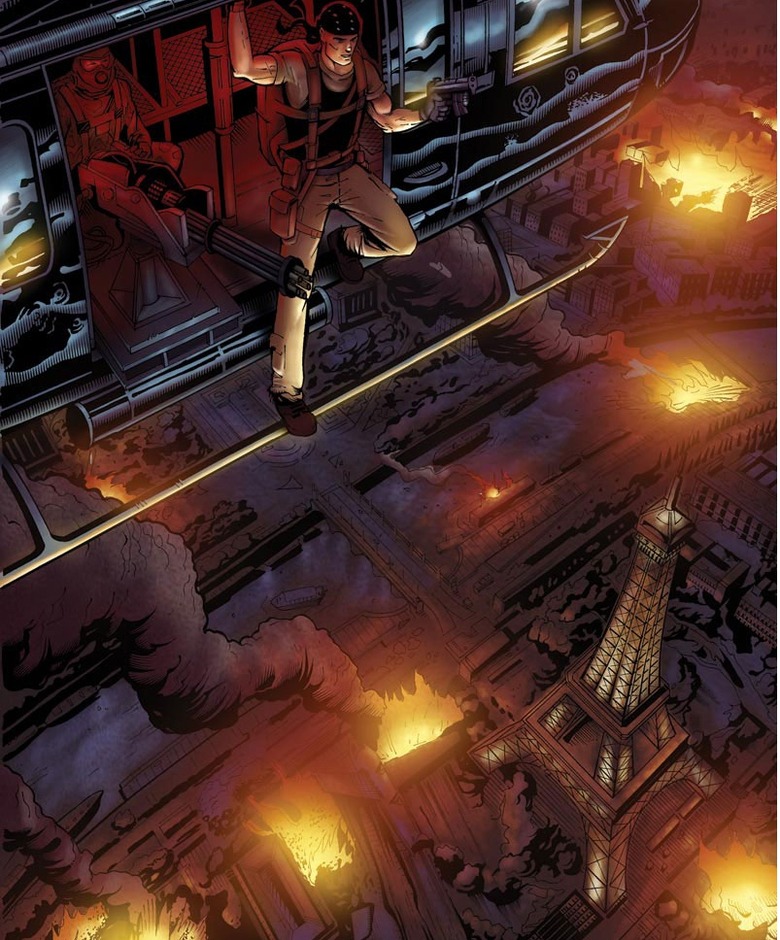 Into the Blue and Torque screenwriter Matt Johnson has been hired to adapt a big screen version of the Red 5 comic book Afterburn for producers Tobey Maguire and Neil Moritz (I Am Legend, xXx). No director has been attached.
The sci-fi comic book follows a group of treasure-hunters for hire in the future who "recover" exotic valuables from an Earth half-destroyed by a devastating solar flare, which has left a wily world roamed by mutants, rival pirates and assorted derelicts.. Described as "Indiana Jones meets Mad Max, but instead of ancient artifacts in cob-webbed temples in traditional pulp adventure" the characters raid more contemporary treasures from felled museums. For instance, in the first issue the team must claim the Mona Lisa from a Louve in shambles. Sounds like an interesting concept, but Johnson's credits thus are far from confidence inducing.
source: THR