Cool Stuff: The League Of Cliche Evil Super-Villains T-Shirt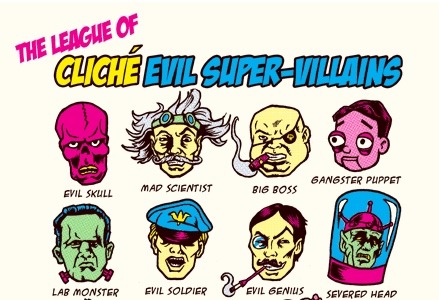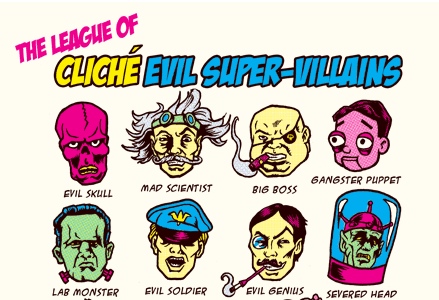 Joshua Kemble's The League of Cliche Evil Super-Villains T-Shirt is now available through Threadless. Kemble notes that he got the idea for the design "by looking at a bunch of old cheesy comic books, by none other than Jack Kirby, then busted out the trusty pencil and inking pens, and made the characters..." Printed on a Creme-colored tee (I wish it were available on a darker colored t-shirt)28, and available i sizes from Extra Small to XXXL for $18. A complete photo of the t-shirt after the jump.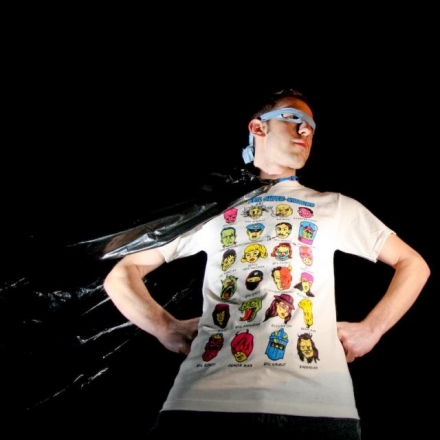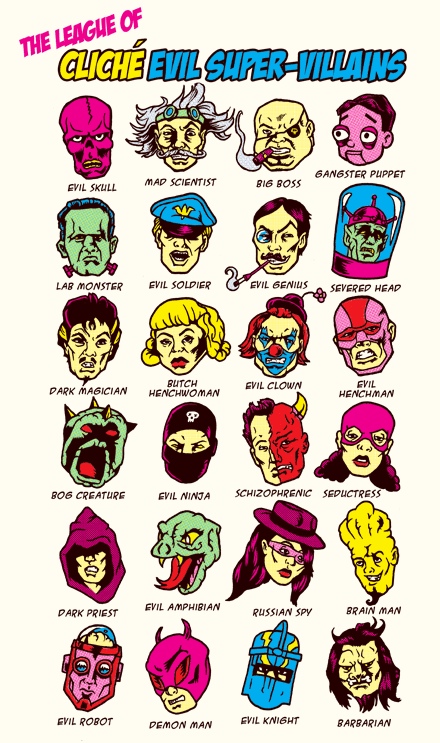 Cool Stuff is a daily feature of slashfilm.com. Know of any geekarific creations or cool products which should be featured on Cool Stuff? E-Mail us at orfilms@gmail.com.