Star Wars Goes Horror With Deathtroopers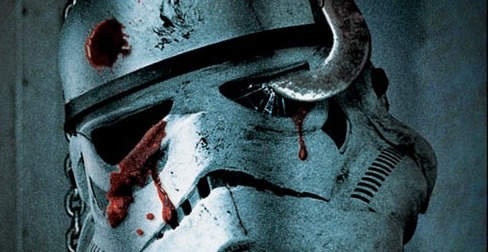 I've never even considered the idea of a horror story set in the Star Wars universe, never-mind think that someone would actually create one. No, I'm not talking about an independently made fan film, LucasFilm and Del Rey Books will be publishing a Star Wars horror novel on October 27th 2009 titled DeathTroopers.
No Windows No Doors and Chasing the Dead author Joe Schreiber will be taking this first step into uncharted territory by penning the first horror novel in the Star Wars expanded universe.  No real story details have been revealed, but the cover art for the book which has been unleashed on StarWars.com is actually pretty cool. Check out the full cover and some inspirational details after the jump.
Joe wrote on his blog that he's " tried to make it into exactly the kind of book you'd want to read if you were a child of the 70s who grew up with the original Star Wars trilogy and really digs horror in the vein of The Shining and Alien, with a little dose of William Gibson mixed in."