Total Film Magazine Names /Film As Best Major Movie Blog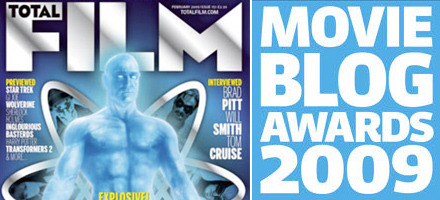 Thanks to the awesome /Film readers for voting us to the top of Total Film Magazine's first annual Movie Blog Awards. We won the "The Majors" Award, which is basically the top prize, or the equivalent of Best Picture at the Oscars.
Total Film notes that our "take can make or break a flick." Wow, we wish... We couldn't save The Wackness from Sony Pictures Classics's marketing (BTW, the film is now on DVD, go out and rent or buy it!). Total Film also says that /Film is "a great source for up-to-the-minute news and in-depth interviews" and they praise our "late-night podcasts." Again, thanks to all the /Film readers who placed a vote. We're only here because of you!