Prince Of Persia And G-Force Easter Eggs Hidden In Confessions Of A Shopaholic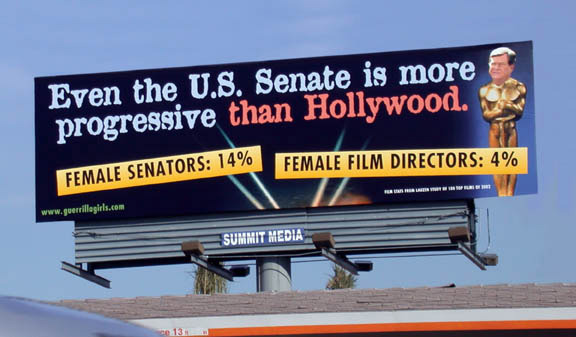 Let's have a vote. I'll give you three film titles and you decide which one you're looking forward to most: G-Force, the Guinea pig action comedy; Prince of Persia, the videogame adaptation; Confessions of a Shopaholic, the chick-lit-turned-chick-flick.
I voted for Confessions of a Shopaholic, because I'm quite a fan of PJ Hogan but something tells me Prince of Persia came out in front in our little vote there (and at time of writing it hasn't even happened yet). I think that film might be fine, sure. I like Jake Gyllenhaal, I like Gemma Arterton, and Mike Newell's never really upset me.
So, regarding our vote. Those three films are produced by Jerry Bruckheimer and he's apparently cooked up a little bit of marketing synergy to give each of them a push from another. According to the MTV movie blog team, a Times Square scene about half way through Shopaholic is going to feature plugs for G-Force, Prince and other, as yet unidentified, Bruckheimer products. Look carefully at the billboards (presumably CGed) into the background and you'll not only get to see fluffy-wuffy secret agent-wagents, but the world premiere of official Prince of Persia marketing imagery.
And then, one way or another, this imagery will be on the internet within hours because the internet is where most of the people who care about Prince of Persia live, not the auditorium of a romantic comedy about buying shoes.
I don't know that I'd see a film particularly to hunt for commercials secreted away in the flurry like Waldo or Al Hirshfeld's Ninjas, but then again, I don't really feel I need any reason at all to see a film other than it being a film in the first place. I think I probably prefer my posters in the foyer or on the web, though, where I can get a good hard look at them without jumping off of my train of thought.
I wonder what Shopaholic director Hogan thinks of all this? Essentially, his film has been hijacked and had advertising rammed right into the middle of it. This might well happen all the time with cans of cola, cell phones and sports cars (and let's face facts: Shopaholic is going to be crammed with big name labels) but it's not very often we get a heads up on the product placement weeks before the film comes out. Perhaps it's that Bruckheimer wants to give us enough for the hype to take hold and for our willingness to be distracted in such a way to build up.
My biggest fear is that these posters won't be discreet pieces of production design but essentially hijack the edit and get lingering close-ups, or at least take dominant positions in the compositions. That's not only tasteless, but disrespectful to Hogan, the cast, the crew, the audience and even the movie itself.
I think it's probably also pretty frustrating to the filmmakers that Bruckheimer is using his discussions about Shopaholic as a platform to throw focus off of that movie and market his entire slate.
Tell me honestly – would you under any circumstances be more likely to see Shopaholic just because this marketing stunt has been pulled? I suspect it makes no difference – all of the movie titles have been given another airing just because of this gimmick and Bruckheimer might already be considering his mission on this front already accomplished.