Own Benjamin Button's House For $2.85 Million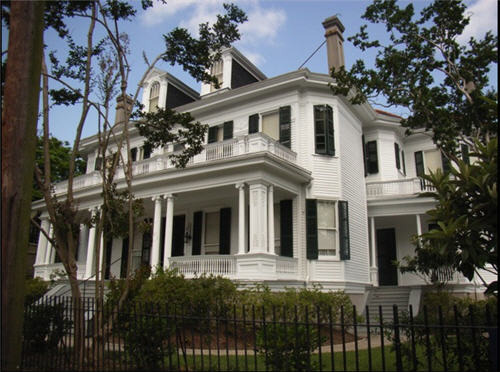 For all the /Film readers who absolutely loved The Curious Case of Benjamin Button, now is your chance to own a piece of movie history.
Buttonwas a beautiful film, with breathtaking production design and brilliantly realized settings. One of the most memorable locations was the nursing home that Benjamin Button grew up in, which was staffed by his mother Queenie (the now-Oscar-nominated Taraji P. Henson). According to Sotheby's, that exact house is now on sale for $2.85 million. At a spacious 7,800 feet, the mansion located at 2707 Coliseum St. in New Orleans boasts 6 bedrooms, a music room, a library, and a reception hall. Hit the jump for some more details, plus a few more photos of the house.
The Times Picayune has an article detailing the house's history.  According to the Times, it was first built almost 200 years ago in 1832, and renovated substantially in 1872. During that time, it has housed three generations of William T. Nolan II's family (Nolan's daughter, Ashley, plays a doctor in Button). It has survived several hurricanes, including Betsy and Katrina.
You can view a 30-picture slideshow of the house's interior by checking out Sotheby's listing. If any of you plan on putting in a serious bid, send me an e-mail and let me know.
via Shoppingblog (via Jaunted)
You can reach David Chen via e-mail at davechensemail(at)gmail.com.