Despite Oscar Nominations And Box Office Buzz, Benjamin Button May Not Be Profitable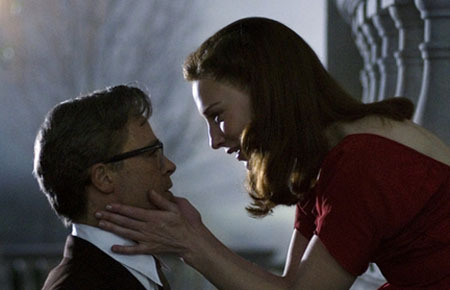 Anyone watching The Curious Case of Benjamin Button will know that the film was not a cheap one to make. Paramount chose to co-finance the film's production with Warner Brothers (who will release the film worldwide) for $150 million, and you really see every dollar of it on screen. Lavish production design and incredible aging effects led Fincher's film to a bunch of technical nominations at the Oscars this year. But with an already-existing domestic box office take north of $100 million, plus a wave of publicity from its Oscar nominations, plus international distribution and DVD sales still in the future, the film has got to make a profit for Paramount, right? Maybe not.
The LATimes has an interesting breakdown of the costs associated with making and marketing the film. Among some of the interesting statistics:
Paramount and Warner Brothers will be spending a whopping $135 million to market and distribute the film worldwide. That's in addition to the $150 million already spent on production.
An estimated $10 million will go towards Button's Oscar campaign alone. That is around the actual budget of many smaller movies (Slumdog Millionaire was filmed for $14 million).
Since movie theaters colllect half of ticket proceeds, new Oscar-slanted Button advertising will need to earn $2 for every $1 that is spent in order to make it worthwhile.
The movie's supposed break even point is when the film makes $300 million worldwide and performs at projected levels on DVD and TV.
[Make sure to check out the whole article for the full details.] What makes the situation comparatively worse for Paramount is that Slumdog Millionaire cost a fraction of the amount of Benjamin Button, and yet it's still putting up big numbers (not to mention its 10 Oscar noms. I'm also betting it's the current favorite to win Best Picture and Best Director). While Slumdog is sure to make a profit, Paramount is simultaneously and rapidly spending itself into the red.
The sad part in all of this is that with costs like these, it's looking like studios might be less willing to try films like Button in the future, and that's a shame. Even though my feelings for Button weren't all that hot, I was grateful that such a film had at least been attempted. It's not every day you can see what an auteur director can do behind the camera for a period epic. If they can't make the economics work, in the future, we may witness a sea change in the types (and the budgets) of movies we see in theaters come summertime and winter.