Paramount Offers To Pay Print Fees Directly To Exhibitors For Digital And 3D Conversions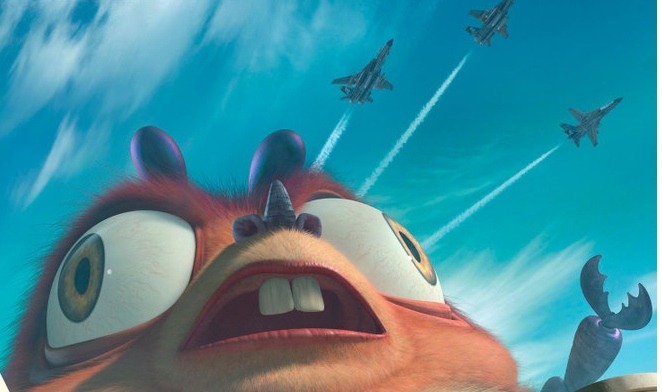 With more than a dozen digital 3D releases coming out this year (including James Cameron's sure-to-be-megahit Avatar in December 2009), studios have a vested interest in making sure films can be viewed by the audience in the way they were intended. According to Variety, Paramount is now offering to pay "virtual" print fees directly to theater owners who convert at least 50% of their screens to digital, with a higher fee offered for screens converted to 3D. Jeffrey Katzenberg of Dreamworks Animation wants there to be more than 2,000 3D-enabled theater screens in the country when their Monsters vs. Aliens is released on March 27. Currently, there are only 1,250 digital screens (out of 5,620) that have 3D capability.
Despite the fact that 3D is experiencing a lucrative resurgence in popularity, it's hard out there for theater owners. Last year, a consortium representing AMC, Cinemark, and Regal tried to secure a $1.1 billion line of credit to finance the conversion of their screens to digital and 3D format. However, the economic recession and its ensuing credit freeze has made that money difficult to obtain.
Thus, we have a situation now where studios are willing to pay potentially hundreds or thousands of individual theater-owners directly. This is unorthodox compared to its normal process of dealing with consortia, but at this point in time, theater-owners might have more capability to finance the conversions themselves. Although there's maybe a slight hint of urgency and anxiety in Paramount's attitude here, I have a feeling that these investments in America's theatrical infrastructure will lead to a better theater-going experience for us all (and for a long time to come, too). For that, we can all be grateful, especially come Avatar-time.