Movie Trailer: The Great Buck Howard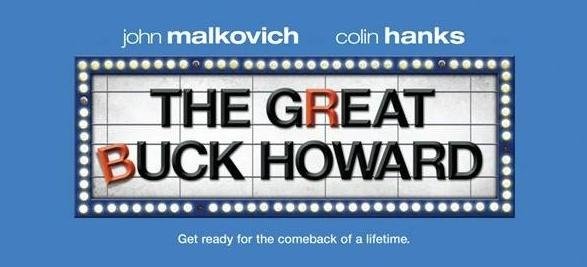 After a series of schlocky small films, some of which went straight-to-DVD, it looks like writer/director Sean McGinly is ready for the big time. McGinly's The Great Buck Howard debuted almost a year ago at Sundance 2008 and got fairly positive reviews (see Peter's mini-review of the film here and some more reviews here). The film carries some pretty impressive star power, with John Malkovich playing Buck Howard, a mentalist who is just on this side of washed up, and Colin Hanks as Troy Gable, Howard's road manager. Tom Hanks will play Gable's father, a role that he's spent 31 years preparing for.
With the movie finally gearing up for release, Magnolia has released a new trailer for the film, courtesy of Yahoo!. The trailer seems to suffer from "Show too much of the movie" syndrome, but it does have John Malkovich appearing to have a blast in his role, which is always fun to watch. As for Hanks, I'm still recovering from his performance in Orange County, so I remain unconvinced that he has as much skill as the elder Hanks, but maybe this film will prove me wrong? Hit the jump for the trailer.
Watch the trailer in High Definition on Yahoo. The Great Buck Howard goes into limited release on March 20, 2009.
Discuss: Are you looking forward to The Great Buck Howard? What do you think of the trailer?