Dakota Fanning Offered Role Of Jane In New Moon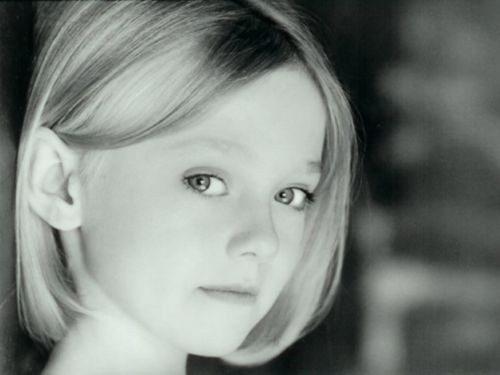 Summit Entertainment has to be blazing full speed ahead to get New Moon out by the end of the year, as is their current goal. To that end, we've now heard from E! Online that 14-year old Dakota Fanning has been offered the role of Jane in the Twilight sequel. According to a source familiar with the situation, "There were no auditions. They just offered it to her outright, and now they're in negotiations. They've been going back and forth."
Jane is a member of the Volturi, an Italian group of vampires who maintain vampire order and ensure that humans don't find out about vampires' existence. In New Moon, Edward flees to see the Volturi following a grave misunderstanding about the state of Bella's well-being, and asks them to end his life. According to E!, "In the casting notice we got our hands on earlier this month, Jane is described as a petite blonde with a 'Botticelli angel-like face...[and] crimson irises.' While fellow Volturi guards Demetri & Felix 'are three times the size of her, they are terrified of her,' the casting notice reads."
While I have no faith that this movie will be any good, especially under such a rushed production schedule (the film is supposed to start shooting in March with a November release date currently planned), I think it might be moderately interesting to see Fanning in a role where she's supposed to actually do the frightening, as opposed to just be frightened (see: Man on Fire, War of the Worlds).
Discuss: What do you think of Dakota Fanning in the role of Jane?