Oscar Nomination Predictions: Dark Knight Seems Certain To Challenge Slumdog And Benjamin Button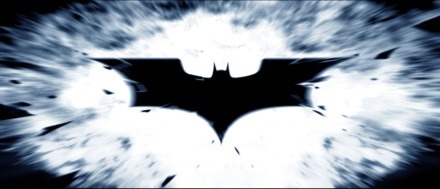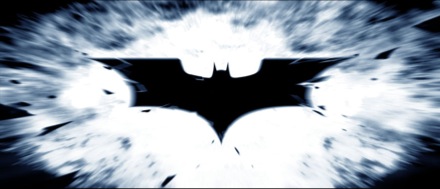 Thursday morning at 5:30am pacific, the Academy Award nominations will be announced. For a movie junkie like me, this is one of the highlights of the year. I have diligently seen every major awards contender and informally surveyed Academy voters in order to divine which five will be nominated in each category, and I'm ready to reveal my predix now.
The Oscars are Hollywood's biggest night, and it is an event that still moves the pop culture needle. Yes it is a self-congratulatory evening of over-the-top excess with fancy designer dresses, borrowed jewelry, red carpet silliness and self-indulgent speeches, but somehow, this incredibly flawed process, more often than not, honors the right movies and performances.
Let me preempt some of the inevitable complaints.
-The show will be too long.
-About half of the people will love Hugh Jackman as Oscar host and the other half will hate what he does and complain that Billy Crystal isn't still on the job.
-There will be lame banter between awkwardly matched presenters.
But first come the nominations. Who will hear the name called on Thursday, and who will be left out in the cold? Actors who are nominated, for the rest of their careers, will be described in movie trailers as "Academy Award nominee." Movies that receive nominations will do brisk business in the run-up to the ceremony. Those films that are snubbed will see their business tail off and their theatrical runs will likely be over before the first Oscar is awarded. These Academy Awards do matter to the industry and, despite some ratings decline, they still hold enormous say with the movie-going public.
Some things to remember.
*The largest voting bloc in the Academy is actors.
*Academy membership skews male and older (which may help guys like Clint Eastwood and Richard Jenkins and help ingenues like Anne Hathaway and Amy Adams).
*Many voters watch potential nominees on DVD screeners, which often helps more intimate character-driven films (like The Visitor, Revolutionary Road and Frozen River).
*There is some unspoken pressure this year to nominate the sorts of movies and performances that may drive viewership of the broadcast (helping movies like The Dark Knight and people like Miley Cyrus).
Keeping in mind the words of Oscar nominated screenwriter William Goldman's words – "Nobody knows anything" – here are my predicted nominations in all of the major categories.
BEST PICTURE
The Curious Case of Benjamin Button
Frost/Nixon
Milk
Slumdog Millionaire
The Dark Knight
LEFT OUT –
Doubt
Revolutionary Road
WALL-E
The Reader
ANALYSIS: I believe these have been locked in for a while. Slumdog remains the favorite to win and Benjamin Button is admired, if not loved. Sean Penn's tour de force as Harvey Milk has galvanized solid support. The two softest potential nominees are The Dark Knight and Frost/Nixon. My feeling is that there needs to be room for big movies in the elite Best Picture category. There was a time when a serial killer movie wasn't considered Oscar bait. Then came Silence of the Lambs. There was a time when Scorsese was handicapped by violence and too many f-bombs. Then came The Departed. The time has come for Hollywood to recognize a blockbuster comic book adaptation, and Nolan has raised the genre to an art form. I am guessing that Frost/Nixon makes the cut, but if Doubt or WALL-E sneak in, the well-regarded Ron Howard-directed historical biopic may miss the cut.
BEST ACTOR
Mickey Rourke, The Wrestler
Clint Eastwood, Gran Torino
Frank Langella, Frost/Nixon
Sean Penn, Milk
Richard Jenkins, The Visitor
LEFT OUT –
Leonardo DiCaprio, Revolutionary Road
Brad Pitt, The Curious Case of Benjamin Button
Colin Farrell, In Bruges
ANALYSIS: Ultimately, this is a three-horse race with Golden Globe winner Rourke, Langella and Penn contending for the big prize. The commercial success of Gran Torino has elevated Eastwood to at least a nomination, and Jenkins has wide support among his fellow actors. DiCaprio has been snubbed before (Titanic, Catch Me If You Can), and his co-star Kate Winslet seems to be grabbing the bulk of the accolades. The fundamental problem with Pitt's performance has nothing to do with his work. The question is, "How much of the performance is makeup, technical wizardry and David Fincher virtuosity, and how much is Pitt the actor?"
BEST ACTRESS
Kate Winslet, Revolutionary Road
Meryl Streep, Doubt
Anne Hathaway, Rachel Getting Married
Sally Hawkins, Happy-Go-Lucky
Melissa Leo, Frozen River
LEFT OUT –
Angelina Jolie, Changeling
Kristin Scott Thomas, I've Loved You So Long
Cate Blanchett, The Curious Case of Benjamin Button
ANALYSIS: It's Winslet's year. She has become a heavy favorite to win Best Actress for Revolutionary Road. Despite her annoying double-win acceptance speeches at the Globes ("Gather..."), she remains at the top of the list. This will make Streep's 15th nomination and Hathaway is a sure-thing. Hawkins' win at the Globes gave her just the visibility she needed to seal the deal. My hunch is that the final spot will go to either Kristin Scott Thomas or SAG Awards nominee Leo. Thomas was amazing in I've Loved You So Long, but she would be the third Brit in the category, which is likely one too many. Plus, Melissa Leo has the sort of career that actors like to recognize, and she has indie cred. Blanchett's performance in Ben Button has gained no momentum (again, there's the question of make-up, effects, etc.) and I am not a fan of Jolie's overwrought, one-note performance in Changeling.
BEST SUPPORTING ACTOR
Heath Ledger, The Dark Knight
Robert Downey, Jr., Tropic Thunder
Josh Brolin, Milk
Dev Patel, Slumdog Millionaire
Phillip Seymour Hoffman, Doubt
LEFT OUT –
Eddie Marsan, Happy-Go-Lucky
Michael Shannon, Revolutionary Road
Ralph Fiennes, The Duchess
ANALYSIS: With Ledger assured a posthumous win, the honor will be "just being nominated." There is general agreement that Downey Jr. has had a great year, and deserves a nomination for his unique performance in Tropic Thunder (and for his lead work in Iron Man, among the year's biggest hits). Brolin is also getting credit for his, in my opinion, overrated work in W.. A wave of Slumdog love will likely carry Patel, who also received a SAG Awards nomination. Actors seem to love Doubt, and they are the largest branch in the Academy, so that is good news for Hoffman. Shannon's performance is fascinating, but it has just never caught fire, and Marsan, my second-favorite performance of this group, is just a little too obscure a name to crack this field.
BEST SUPPORTING ACTRESS
Kate Winslet, The Reader
Penelope Cruz, Vicky Cristina Barcelona
Viola Davis, Doubt
Marisa Tomei, The Wrestler
Amy Adams, Doubt
LEFT OUT -
Frieda Pinto, Slumdog Millionaire
Rosemary DeWitt, Rachel Getting Married
Taraji P. Henson, The Curious Case of Benjamin Button
ANALYSIS: Winslet will earn a double nomination (as she did at the Globes), but I believe that Cruz will win in this category on Oscar night. Tomei gets huge points for her gritty, courageous work in The Wrestler, and Viola Davis steals the show with her small role in Doubt. I am one of the few prognosticators who still thinks Amy Adams will hang on for the last nomination. Never underestimate ingénue appeal in this category.
BEST DIRECTOR
Danny Boyle, Slumdog Millionaire
David Fincher, The Curious Case of Benjamin Button
Christopher Nolan, The Dark Knight
Gus Van Sant, Milk
Darren Aronofsky, The Wrestler
LEFT OUT –
Ron Howard, Frost/Nixon
Stephen Daldry, The Reader
Clint Eastwood, Changeling and Gran Torino
ANALYSIS: The five nominees in this category rarely match the five Best Picture choices, but who to drop? Boyle is the likely winner, and this will be Fincher's overdue first nomination. In the last nine cycles, Best Director and Best Picture have lined up only once.
Best Director Nominees for films not nominated for Best Picture
2000
Spike Jonze, Being John Malkovich
2001
Stephen Daldry, Billy Elliot
2002
Ridley Scott, Black Hawk Down
David Lynch, Mulholland Drive
2003
Pedro Almodovar, Talk to Her
2004
Fernando Meirelles, City of God
2005
Mike Leigh, Vera Drake
2006
None
2007
Paul Greengrass, United 93
2008
Julian Schnabel, The Diving Bell & the Butterfly
Trends in the nominees that defied the odds? Foreign language movies, the work of true auteurs and pictures too edgy to be mainstream Best Picture nominees. Nolan has delivered the all-time second-biggest blockbuster for the industry, and Van Sant is beloved by actors. I'll take a shot with Darren Aronofsky, whose singular directorial vision has resurrected Mickey Rourke and created the most visceral movie-going experience of the year. The Wrestler is just too edgy to be a Best Picture nominee. In leaving Ron Howard out, voters know that 1) he already has a Best Director Oscar for A Beautiful Mind, and 2) he is one of the lead producers on Frost/Nixon, so he will not be without a nomination.
BEST ORIGINAL SCREENPLAY
Dustin Lance Black, Milk
Andrew Stanton, WALL-E
Mike Leigh, Happy-Go-Lucky
Woody Allen, Vicky Cristina Barcelona
Robert D. Siegel, The Wrestler
LEFT OUT -
Joel and Ethan Coen, Burn After Reading
Nick Schenk, Gran Torino
Tom McCarthy, The Visitor
BEST ADAPTED SCREENPLAY
Simon Beaufoy, Slumdog Millionaire
Eric Roth, The Curious Case of Benjamin Button
Peter Morgan, Frost/Nixon
John Patrick Shanley, Doubt
Justin Haythe, Revolutionary Road
LEFT OUT -
David Hare, The Reader
Jonathan Nolan, Christopher Nolan, The Dark Knight
BEST EDITING
Frost/Nixon
The Dark Knight
The Curious Case of Benjamin Button
Slumdog Millionaire
WALL-E
BEST CINEMATOGRAPHY
Anthony Dod Mantle, Slumdog Millionaire
Claudio Miranda, The Curious Case of Benjamin Button
Chris Menges, Roger Deakins, The Reader
Wally Pfister, The Dark Knight
Roger Deakins, Revolutionary Road
BEST ART DIRECTION
The Curious Case of Benjamin Button
Revolutionary Road
Slumdog Millionaire
The Duchess
The Dark Knight
BEST SOUND MIXING
Quantum of Solace
Slumdog Millionaire
The Dark Knight
Iron Man
WALL-E
BEST SOUND EDITING
WALL-E
Quantum of Solace
The Dark Knight
The Curious Case of Benjamin Button
Iron Man
BEST COSTUME DESIGN
The Curious Case of Benjamin Button
The Dark Knight
Revolutionary Road
The Duchess
Changeling
BEST ORIGINAL SCORE
A.R. Rahman, Slumdog Millionaire
Alexandre Desplat, The Curious Case of Benjamin Button
Hans Zimmer, James Newton Howard, The Dark Knight
Thomas Newman, WALL-E
James Newton Howard, Defiance
BEST FOREIGN LANGUAGE FILM
Waltz with Bashir [Israel]
The Class [France]
The Baader Meinhof Complex [Germany]
3 Monkeys [Turkey]
Everlasting Moments [Sweden]
BEST DOCUMENTARY FEATURE
Man on Wire
Trouble the Water
Blessed Is the Match: The Life and Death of Hannah Senesh
Glass: A Portrait of Philip in Twelve Parts
Standard Operating Procedure
BEST ANIMATED FEATURE
Wall-E
Kung Fu Panda
Waltz with Bashir
BEST VISUAL EFFECTS
The Curious Case of Benjamin Button
The Dark Knight
Iron Man
BEST MAKEUP
The Curious Case of Benjamin Button
The Dark Knight
Hellboy II: The Golden Army
BEST ORIGINAL SONG
"Gran Torino" from Gran Torino
Composed by Clint Eastwood, Jamie Cullum, Michael Stevens, Kyle Eastwood
Written by Michael Stevens
"The Wrestler" from The Wrestler
Written and Performed by Bruce Springsteen
"Down to Earth" from WALL-E
Music by Thomas Newman & Peter Gabriel
Lyrics by Peter Gabriel
Performed by Peter Gabriel
"I Thought I Lost You" from Bolt
Written by Miley Cyrus
Performed by Miley Cyrus and John Travolta
"Another Way To Die" from Quantum of Solace
Written and Produced by Jack White
Performed by Jack White & Alicia Keys