A Veronica Mars Film Might Happen?!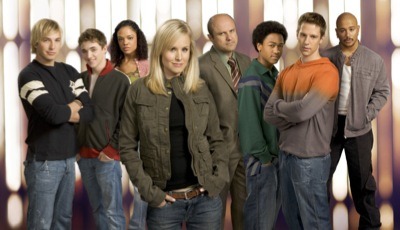 Fans of Veronica Mars have been through a lot: A less-than-great third season that introduced the show's worst character (looking at you Piz) and completely obliterated its season-long narrative, cancellation right after said crappy season, and, perhaps the most painful of all, the ever-present specter of resurrection. Like many beloved shows (see Arrested Development and Firefly), Veronica Mars's premature cancellation was not the last fans would hear from it.
Today's bit of possible-revival news comes from creator Rob Thomas, who's currently prepping a reboot of another one of his former TV series, Cupid. According to
, Thomas admitted to ABC cutting Cupid's episode count from 13 to 8, leaving him with quite a bit of free time to work on a Veronica Mars film. He elaborates:
"Somebody else had to pay for it. [Exec producer] Joel Silver does have a certain pile of money that he can decide on and he called me asking if we — you know, can we do this now? So I know that Kristin wants to do it. I want to do it. Joel wants to do it, and now I suddenly find myself with enough time to write that script."
Plot-wise, Thomas clarified that he won't be attempting the FBI plot line that they were developing for a possible fourth season of the show. (You can see a 20 minute pilot for that concept on the Veronica Mars season 3 DVD set, or online if you look hard enough) He mentions that the movie will start close to Veronica's college graduation, which is a jump ahead several years from the show's end.
As a huge fan of the show, I'll admit that I'm excited for the possibility of a Veronica Mars film. At the same time, I can't help but wonder if Thomas can really craft a film that's as appealing to general moviegoers as it is to fans of the series. The show depended heavily on complex character backstories, and just like Serenity, I think it may be nearly impossible to make a film that both pays tribute to that rich history, while also appealing to average audiences.
Discuss: What say you Veronica Mars fans, is the film a good idea or not?