Terminator Salvation To Get IMAX Release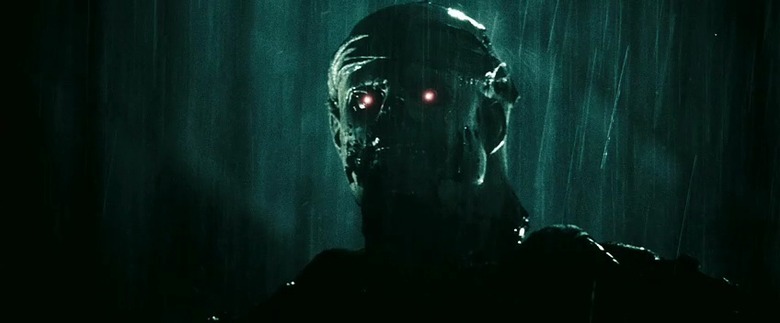 The Terminator Salvation news keeps coming, and if you trace the threads back, almost all of it is rooted in that big press event from Wednesday past. This bulletin tells us that the film is being released in the IMAX format, lately something of a box-office draw as well as some kind of badge of honor for a big budget action film. Most interesting factoid, however, is not that the film will be released upscaled and on the big-big screen, but that McG apparently would have had the movie filmed in the format, all but for one key creative decision.
I can't detect much of this beaten-down grain and "colour fail" look in the trailers so far, even in their most HD formats, but that could be down to my display or even the way the footage was digitized and treated in the preparation of the promos.
Either way, I'll deliberately be skipping this film in IMAX and settling for a standard presentation, though – of course – on a decent sized screen. I'm not convinced by IMAX presentation at all. I don't like the 1.44:1 aspect ratio nearly as much as 1.78:1, 1.85:1 or 2.35:1; I don't want any of the screen to be outside of my field of vision at any time during the film; I don't want to pay the premium; and I've seen some pathetically puny IMAX screens, anyway.
I appreciate the PT Barnum side of cinema, I really do, but I just can't get it up for the IMAX sideshow at all. It does nothing for me.