New Princess And The Frog And Christmas Carol Images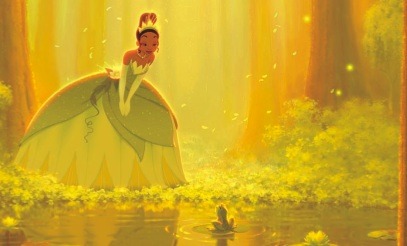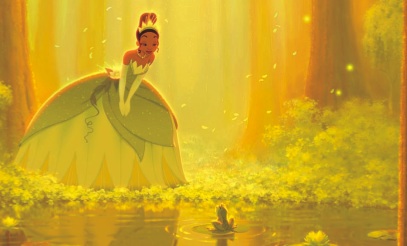 Every year, the stockholders and business partners of the Walt Disney Corporation and their many subsidiaries receive a lavish annual report. There's a pdf version, for the paperless e-heads, and also, I imagine, a printed one, for those who don't care for laptops, Blackberries and, apparently, trees.  I've never seen one of these solid ones, but I bet it's printed on beautiful stock, shimmers in the twilight and smells of varnish – oh, these Disney's don't do stuff by halves – but I have perused the cyber copy for a few years running now.
There's a mean ol' credit crunch on, but the only sign of reduction in the lastest Disney AR is the extreme shrinkage in number of exciting new images included. Only two upcoming films get teased, with one gorgeous image for The Princess and the Frog, and two for Robert Zemeckis' A Christmas Carol. Here's one of the Christmas Carol ones, with the other two pictures secreted below the break.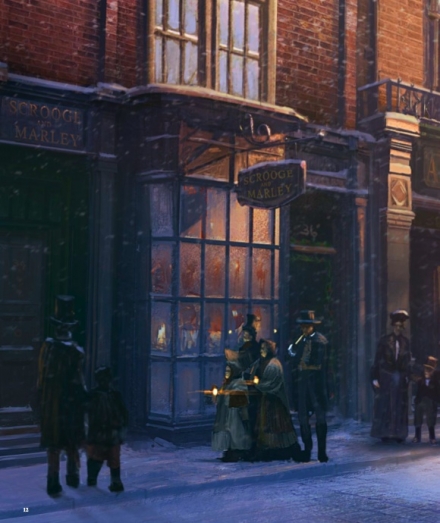 As you can see, this is concept art, but as the film is a mo-cap piece, Zemeckis could, potentially, be following it very closely with his digital sets. We saw a version of this image before – a very long time ago – but not at such high-resolution, I believe. I'm a dyed in the wool Zemeckis fan but I want to see Jim Carrey's approach to Scrooge before I give over entirely to excitement for this one.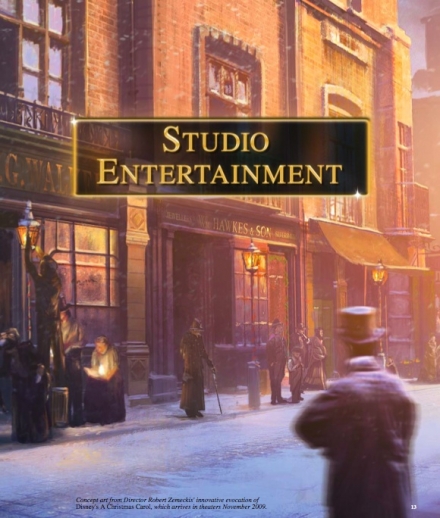 Finally, a lovely big picture from The Princess and the Frog. Disney's return to hand drawn cel animation couldn't be more eagerly anticipated (well, at least by me) and might prove to be the real test of John Lasseter's direction for the company.
If a test I'm confident he's going to pass with flying colours.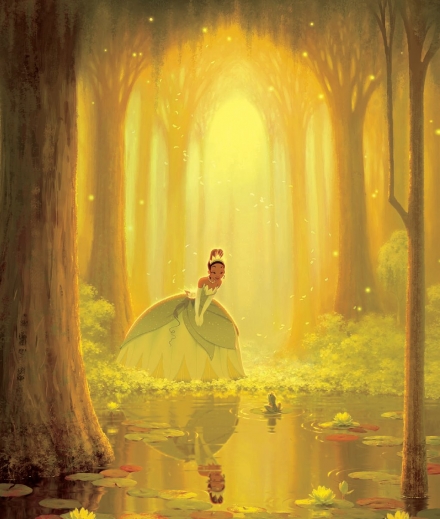 via: DisneyBlog