Inkheart Sequels Likely Forthcoming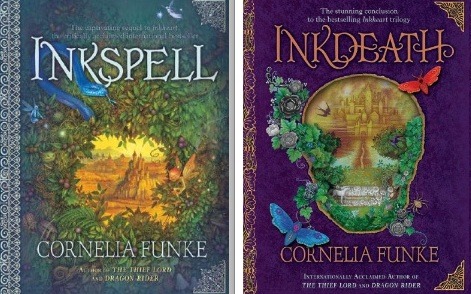 Let's make no bones about it: I absolutely loved Inkheart. The single stand out element was Roger Pratt's cinematography, which is just about unbelievable in places, though it was definitely a well written, well directed and brilliantly cast film. Like or lump Brendan Fraser, he was in the mind of Cornelia Funke when she wrote the source novel and therefore it's hardly surprising he fits the role well, and Helen Mirrren, Andy Serkis and particularly Jim Broadbent all absolutely nail the tone and flavour required for this kind of fantasy. I'm very pleased to report then, that even a week before the film's US opening, at least one sequel, maybe two, are looking rather likely indeed.
Harry Potter fansite The Snitchseeker spoke to Funke and report that "screenplays have already been written for the two sequels in the Inkworld series – Inkspell and Inkdeath – and the director and cast members confirmed to us that they are all signed on to do them, assuming Inkheart does well at the U.S. box office."
I think that's an assumption on the part of the Snitchseeker, however, not the filmmakers.  Speaking to Mark Kermode and Simon Mayo on BBC Radio 5, director Iain Softley said "In fact we heard in Germany that they're being very gung-ho and they said that, because Cornelia Funke the writer of the book is a big phenomenon in Germany, they said that if it does as well as they think it's going to do in Germany and hopefully the UK then it doesn't matter how well it does in America they will commission number 2 and 3 which is great because they kinda get weirder and more exciting."
So, how has the film done in Germany? As of the 11th of January, the total stood at $9,256,704.  That was after exactly one month on release.  It may seem nothing in comparison to the $50mil+ of the Potter films on German turf – but it is also worth noting that the Potter films cost at least three times as much, once everything is accounted for, and that there's almost another $6mil to toss in on behalf of the UK. Deduct the saving made for already having scripts in the bag (reportedly) and, well, I think we're set for two more Inkworld pictures.