Kieran Culkin And Aubrey Plaza Cast In Scott Pilgrim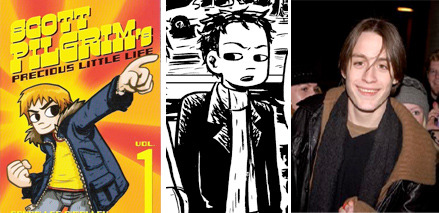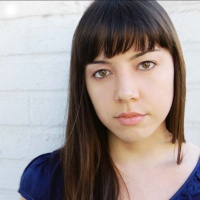 HitFix is reporting that Kieran Culkin (Igby Goes Down) has been cast as Wallace Wells in Scott Pilgrim vs. the World. Culkin will star opposite Michael Cera in the big screen adaptation from Hot Fuzz and Shaun of the Dead helmer Edgar Wright.
Also, THR is reporting that Aubrey Plaza has been cast as Julie Powers, the obnoxious on-off-on-again girlfriend of Stephen Stills, the lead singer and guitarist of Scott's band, Sex Bob-omb. Aubrey is a comedian and improviser from the Upright Citizens Brigade Theater in New York City. She will make her big screen debut in Judd Apatow's Funny People and the indie improv comedy Mystery Team which premieres next week at Sundance.
Set Photo after the jump.
Based on the Oni Press graphic novel Scott Pilgrim Volume 1: Scott Pilgrim's Precious Little Life, written by Bryan Lee O'Malley. 23-year-old Canadian slacker Scott Pilgrim (Cera) must battle and defeat her seven evil ex-boyfriends to win the heart of an American delivery girl named Ramona V. Flowers (Mary Elizabeth Winstead). Wells is Pilgrim's responsible gay roommate.

Last week, Edgar Wright posted a set photo from the upcoming film on his MySpace page. Sarah(AC) was able to locate the matching photo of the location, which turns out to be the entrance to Scott Pilgrim and Wallace Wells' house.
Scott Pilgrim was recently ranked 89th on Wizard magazine's list of the 200 Greatest Comic Characters of All Time. You can preview 23 pages of the graphic novel on ScottPilgrim.com. Production is expected to begin in Spring in Toronto.