Cool Stuff: The Alamo's Escape To New York And Carrie Posters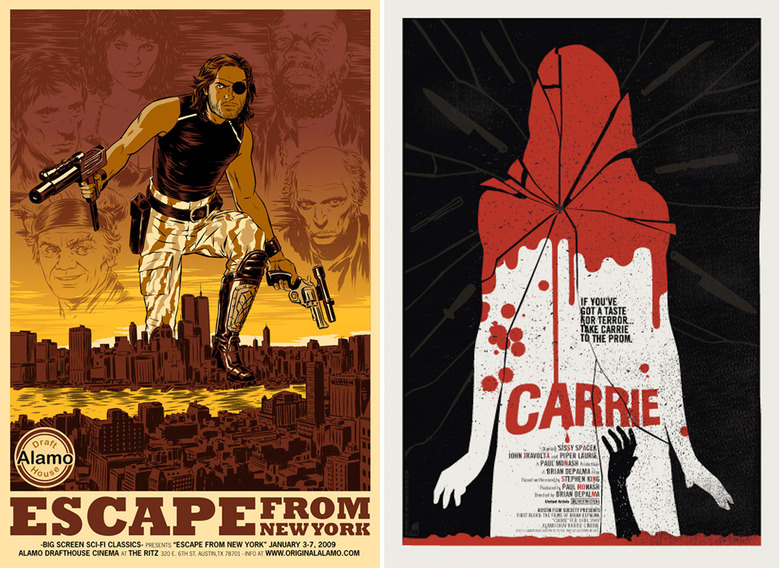 The Alamo Drafthouse has upcoming screenings of Escape to New York and Carrie, and they have commissioned new posters to help promote the films. More after the jump.
First up is a poster from first time poster artist, long-time comic artist, and lead animator of A Scanner Darkly, Nick Derington! His Escape from New York poster is done in a comic book style. The 5 color (including a split fountain) 24x36 poster is printed on specialty crème paper, signed and numbered and available on MondoTees.com for $30.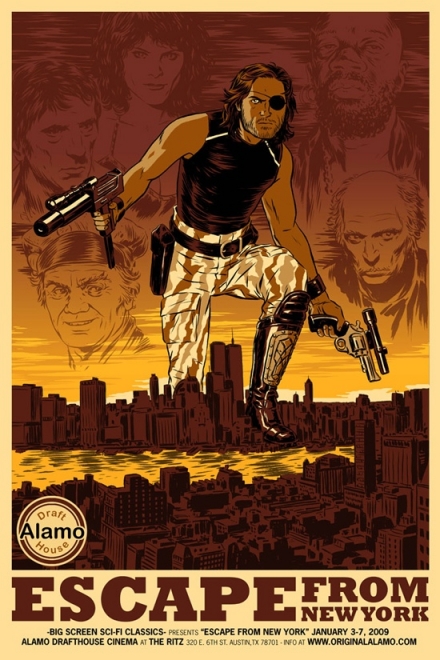 And Methane Studios makes their Alamo Drafthouse Debut with a poster for Carrie. The 2-color print measures 25x36, and features a clear varnish overlay. Individually numbered and available for $30 on MondoTees.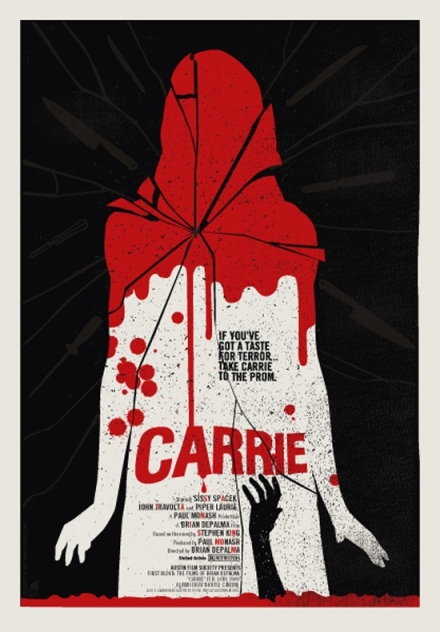 Cool Stuff is a daily feature of slashfilm.com. Know of any geekarific creations or cool products which should be featured on Cool Stuff? E-Mail us at orfilms@gmail.com.