Danny Elfman To Score Terminator Salvation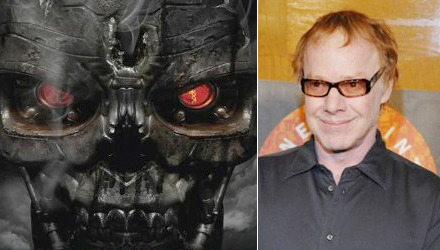 One thing you have to admit about McG is that he has hired all the right people and has been saying all the right things. When it comes to the score for Terminator Salvation, it is no different. Danny Elfman has confirmed to MTV that he will be composing the music for McG's Terminator film.
Elman says that the classic Terminator theme song by composer Brad Fiedel has not been included in the film yet, but admits that "if it comes up and it seems appropriate, we will [use it]". I'm guessing that if for some reason they couldn't find a use for it in the actual film itself (and I think they will) it would be included as the closing credits song.
Danny Elfman has been nominated for three Academy Awards, and has scored such films as the Tim Burton movies, the Spider-Man films, Men in Black, Good Will Hunting, Mission: Impossible, Batman, and Army of Darkness. Elfman has always been hit or miss for me, but I have a feeling that Terminator will be a good fit for him.