Watchmen Hearing Delayed; Settlement Talks Productive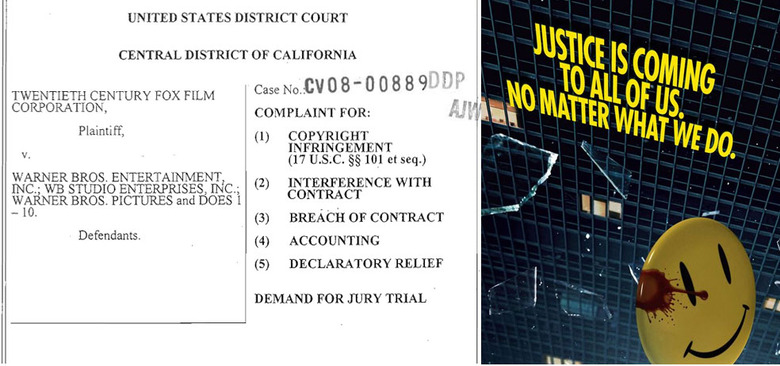 Warner Bros lawyers have said that they do not intend to settle the Watchmen case out of court, but it looks like they have decided to bite their tongue and make a deal. Both Fox and WB have asked Federal judge Gary Feess to delay the upcoming hearing because "settlement talks have been productive" and need to continue over the weekend.
Both sides had originally requested that the trial date be moved up so that the judge could decide if an injunction would be issued to postpone the release date. The judge has granted the new request to postpone the judgment but is keeping the January 20th court date in place just in case a settlement is not worked out. According to the new court documents, both Fox and Warner Bros have conducted the settlement talks since last weekend, with concessions being made on both sides.
So this is beginning to look a lot better already. If we're lucky, the two sides might come up with a settlement over the weekend.