Cool Stuff: Alien3 Queen Facehugger Maquette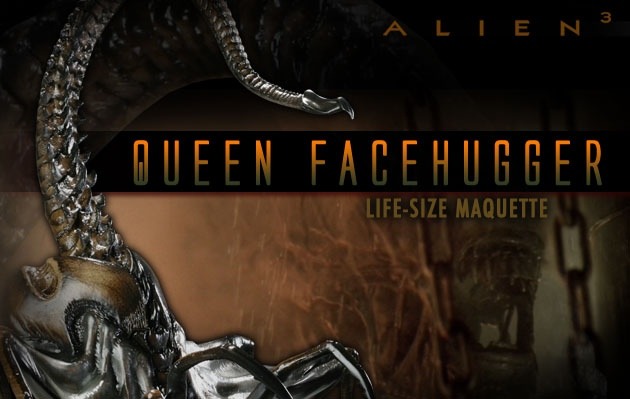 Sideshow Collectibles has partnerd with Amalgamated Dynamics Inc (ADI) for the new Queen Facehugger Life Size Maquette from Alien3. Each piece is an exact, full-scale reproduction of the original maquette created by ADI. The Maquette stands approximately 26 inches tall and is about 20 inches wide. The Queen Life Size Maquette is cast in high-quality polystone and fiberglass, hand-finished and hand-painted to exacting standards, then individually hand-numbered.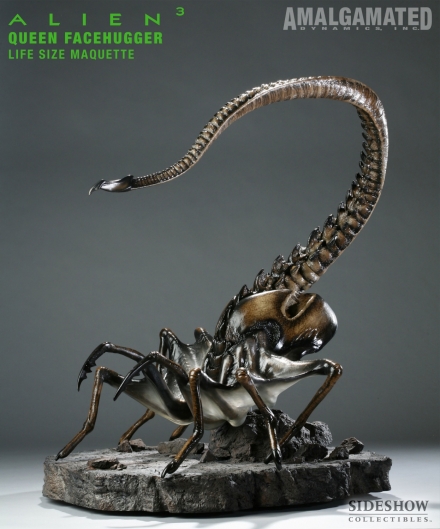 While the scenes with the Queen Facehugger were removed from the theatrical release, the scenes were restored to the extended cut for DVD release. In concept, it is the Queen Facehugger that impregnated Ripley with the Queen Alien fetus.

You can preorder now for $599.99 on Sideshowtoy.com, with an expected third quarter 2009 release.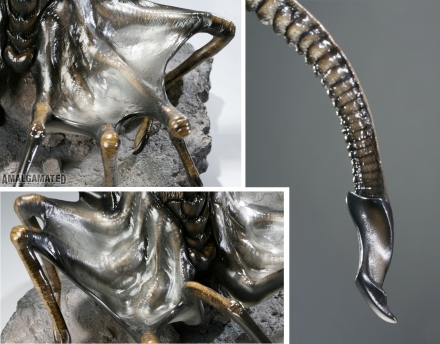 Cool Stuff is a daily feature of slashfilm.com. Know of any geekarific creations or cool products which should be featured on Cool Stuff? E-Mail us at orfilms@gmail.com.