Josh Peck Cast In Hearts Of Men; What Goes Up Photos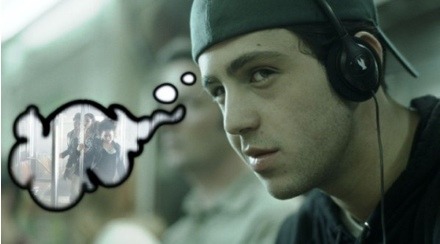 Our friends at FilmSchoolRejects learned today that Josh Peck has been cast in a film project called Hearts of Men about three guys "a white boy" (we assume this is Peck), "a black gang member" and "a latino" who witness the latino's brother get murdered. And like The Wackness, this movie also has some musical undertones. Peck says "The thing that draws them together is that they are all in love with Tupac and his music." You would think witnessing a murder would be enough to draw them together, but no. The music of Tupac is used as narration or some sort of thematic framing device. I've searched and searched for more information on this project, but I can't even find out the name of the screenwriter. I really fell loved what Peck did in The Wackness, and it will be great to see him in more movies.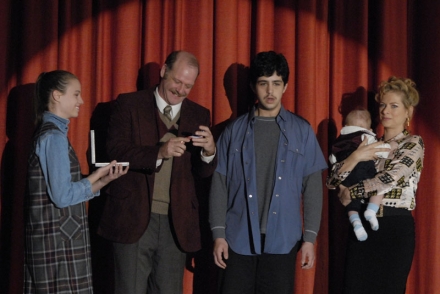 Next up Peck will reteam with the lovely Olivia Thirlby (Juno) for What Goes Up (formerly titled Safety Glass), about a reporter who is sent to cover the Challenger Space Shuttle launch only to become mixed up in the lives of some local students during the mid-1980's. Hilary Duff, Steve Coogan, Molly Shannon also star. We discovered a bunch of production photos from the film, one of which can be seen above, and the rest of which we've included after the jump.