Slammin' Salmon Red Band Movie Trailer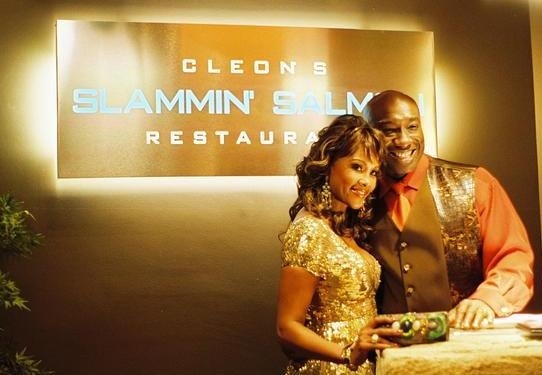 Collider has a uncensored red band movie trailer for Broken Lizard's new comedy Slammin' Salmon, which premieres at this year's Sundance Film Festival. I'm one of those people who laughed a bunch during Super Troopers but found myself disappointed with Broken Lizard's follow-ups – Club Dread and Beerfest. Sketchy/improvisational comedy has never really been my thing, so I guess I'm not the target audience. Check out the trailer embedded after the jump.
Plot Synopsis: The brutal former heavyweight boxing champion Cleon "Slammin'" Salmon (Michael Clarke Duncan), now owner of a Miami restaurant, institutes a competition to see which waiter can earn the most money in one night: the winner stands to gain $10,000, while the loser will endure a beating at the hands of the champ.