Objectified Movie Trailer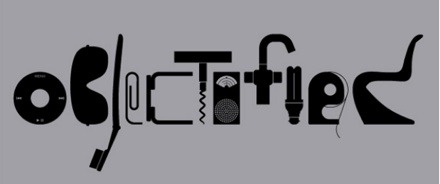 I never thought I'd be so interested to see a documentary about the design of objects, but the trailer for Objectified has me sucked in. And what better trailer to post on the morning of MacWorld, a computer convention of a company which has made a business on it's minimalistic design. In fact, you see a glimpse of Jonathan Ive, the genius designer behind the iPod, iPhone, iMac and Macbook Pro, in the later moments of the trailer. The film is directed by Gary Hustwit, who you might recognize as the director of the Helvetica font. Leave your thoughts in the comments below.
[flv:http://bitcast-a.bitgravity.com/slashfilm/trailers/objectified.flv 470 264]
The official plot synopsis of the film follows below:
"Objectified is a feature-length independent documentary about industrial design. It's a look at the creativity at work behind everything from toothbrushes to tech gadgets. It's about the people who re-examine, re-evaluate and re-invent our manufactured environment on a daily basis. It's about personal expression, identity, consumerism, and sustainability. It's about our relationship to mass-produced objects and, by extension, the people who design them. Through vérité footage and in-depth conversations, the film documents the creative processes of some of the world's most influential designers, and looks at how the things they make impact our lives. What can we learn about who we are, and who we want to be, from the objects with which we surround ourselves?"
via: Boing Boing