Former Pixar Animator To Direct Jonah Hex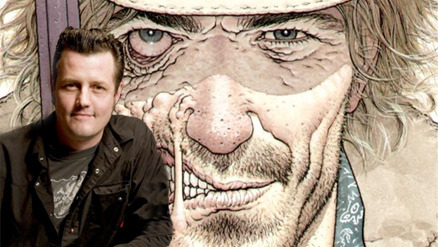 Crank directors Neveldine/Taylor left Warner Bros live-action adaptation of Jonah Hex over creative differences, leaving a gaping hole in the director's chair. So who has Warner Bros found to replace the Crank madmen behind the camera?
Jimmy Hayward
You might be asking yourself who Jimmy Hayward is. I know I was when I read the announcement over on THR. Hayward was an animator on the early Pixar movies: Toy Story, A Bug's Life, Toy Story 2, Monster's Inc and Finding Nemo. He left Pixar to get his first shot in the director's chair over at Blue Sky Studios, 20th Century Fox's computer animation house. He directed 2008's Horton Hears a Who! and did some additional direction on Robots.
Yes, that's right – Jonah Hex will be Hayward's live-action directorial debut. Warner Bros hopes to put the project into production in March or April, with Neveldine/Taylor's screenplay, which begs the question — why did Neveldine/Taylor leave over "creative differences" if they're using the same screenplay they wrote. I'm sure there is a lot more to the story. Josh Brolin is still attached to star.
Jonah Hex is a former alcoholic and confederate soldier turned supernatural loner and gunslinger. The comic book was introduced in the 1970's, created by writer John Albano and artist Tony DeZuniga, the character received his signature scar at the hands of Indians who placed a hot tomahawk to his face. His mother was a prostitute and his dad sold him into slavery.