A Discussion With The Best Directors Of 2008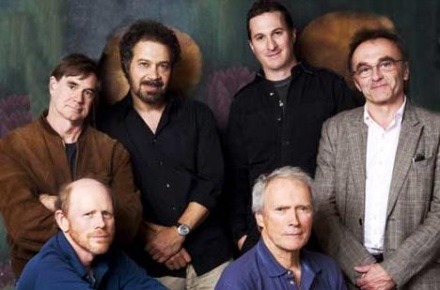 The Hollywood Reporter recently held a roundtable discussion with the six of this year's Best Director hopefuls: Ron Howard (Frost/Nixon), Gus Van Sant (Milk), Ed Zwick (Definace), Darren Aronofsky (The Wrestler), Danny Boyle (Slumdog Millionaire) and Clint Eastwood (Gran Torino). David Fincher and Christopher Nolan apparently weren't available for the sit down. You can watch some video clips from the roundtable interview after the jump. I wish that THR would put the entire thing online, but the most we can hope for is that more clips will be released.
The Directors
Directors on Ideas
Danny Boyle on Bollywood
Mickey Rourke
Thanks to David Chen via: Get The Big Picture for the tip.