Watchmen: Warner Bros Says "Settlement Unlikely"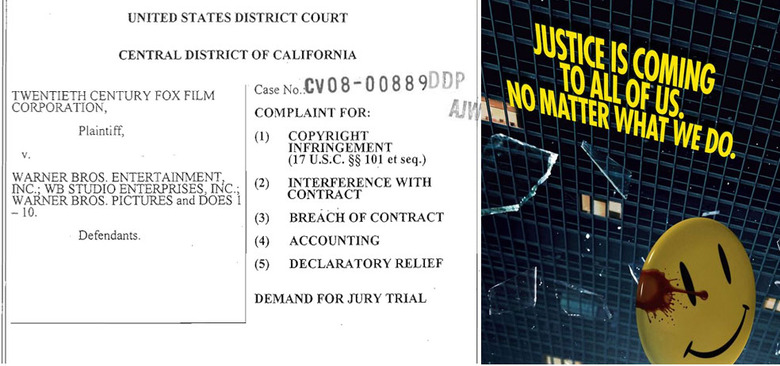 Not that we didn't already expect this but, an attorney for 20th Century Fox told AP that the studio is planning to continue to seek an injunction to prevent the release of Watchmen. U.S. District Court Judge Gary Feess ruled last week that Warner Bros had infringed on 20th Century Fox's rights to develop and distribute a movie adaptation of Alan Moore's Watchmen graphic novel.
A Warner Bros.' attorney told the AP that hhe believes "a trial is necessary and a settlement unlikely." As of right now, a trial is still scheduled for January 20th to decide the remaining issues. If Warners and Fox can't reach a settlement before that date, it is likely that the Judge will grant the injunction which will at very least push back the release date of the comic book movie adaptation until a settlement is agreed upon.