VOTD: Robocop Fried Chicken Commercial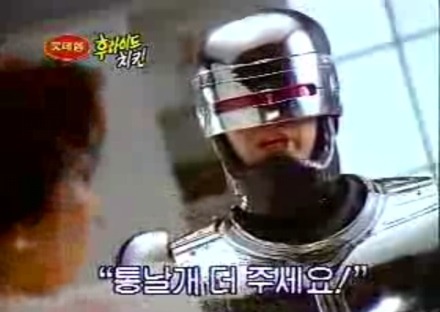 Check out this awesome early 1990's Korean commercial for Fried Chicken featuring Robocop and the Back to the Future Part III theme music. It doesn't get much better than this.
Video of the Day is a daily feature of /Film showcasing geekarific video creations. Have a video we should be feature on VOTD? E-Mail us at orfilms@gmail.com.