VOTD: Adam Salky's 2005 Short Film Dare

Adam Salky's feature directorial debut Dare premieres at the 2009 Sundance Film Festival (photos seen below).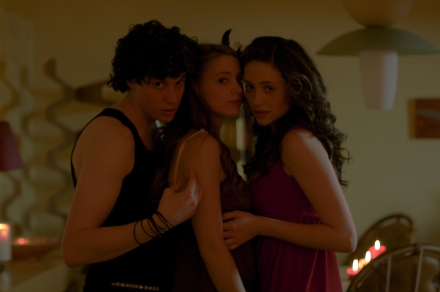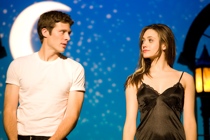 The movie is based on Salky's 2005 short film which was met with acclaim at film festivals. The feature length version which premieres at Sundance stars Emmy Rossum in a story about "three very different teenagers discover that, even in the safe world of a suburban prep school, no one is who she or he appears to be." IMDB also provides a different teaser synopsis: "The good girl, the outsider and the bad boy...like you've never seen them before."
Salky's original short seems to be very different — "High school senior Ben secretly lusts after bad boy classmate Johnny. After Ben gives Johnny a ride home one night, the boys end up in Johnny's swimming pool and have an encounter that breaks the rules and blows Ben's mind." I'm guessing that this might be one of the stories told in Salky's film.
Michael Cassidy, who plays Johnny in the short, went on to have reoccurring roles in The O.C., Smallville and Privileged. The "Alexa" that Johnny mentions in the short film is played by Emmy Rossum in the feature. Zach Gilford plays Johnny in the expanded film and Alan Cumming co-stars. You can watch the original short film below:
Video removed by request of Strand Releasing
Video of the Day is a daily feature of /Film showcasing geekarific video creations. Have a video we should be feature on VOTD? E-Mail us at orfilms@gmail.com.