Big Directors Small Films: Steven Spielberg's Amblin'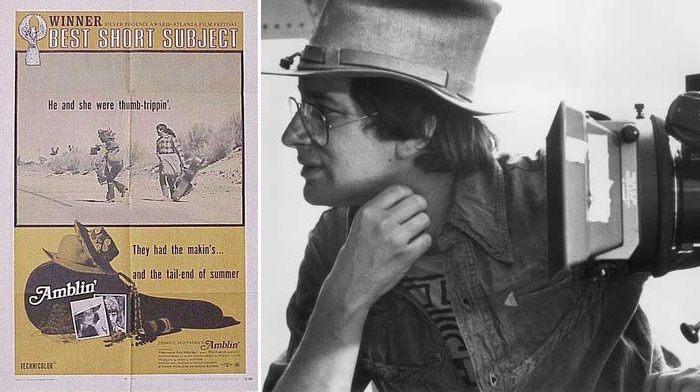 Steven Spielberg's first completed 35mm short film is Amblin'. Shot in 1968 with a $15,000 budget, the 26-minute short film resulted in Sid Sheinberg signing Spielberg to a long-term deal at Universal under the Television division. Steven became the youngest director at the time to ever be signed to such a deal by a big Hollywood studio. Amblin won several film festival awards, and later became the name for Spielberg's production company – Amblin Entertainment.
The film tells the story of a young couple who meet up while hitchhiking across the desert. Many of Spielberg's unpaid crew members supposedly left the project before the end of the 105+ degree grueling desert shoot. For the most part, the film is silent, accompanied by some sound effects and acoustic guitar. Thanks to /Film reader David for sending this over.
And below you can see a brief excerpt from an interview where Spielberg talks about Amblin at the Cannes Film Festival junket for Indiana Jones and the Kingdom of the Crystal Skull.