Box Office: Marley & Me Grabs $14M On Friday; Still Headed For $54M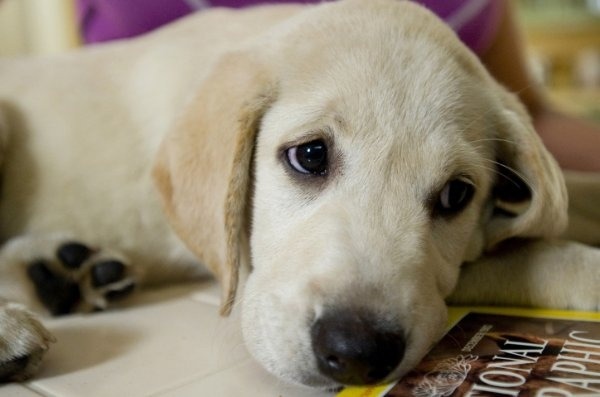 MARLEY & ME off 3% Friday for $14M, but still headed for $54M; BEN BUTTON & BEDTIME STORIES close for #2 Friday with about just over $10M with both targeting $40M by Monday; VALKYRIE seizes another $8M; REV ROAD, GRAN TORINO and WRESTLER are likely 4-day PTA leaders!
The big box office guns of 2008 were generally down a couple of ticks on Friday. This is counter to the models that I and many box office types were using to project the 4-day weekend numbers. The last time Christmas landed on a Thursday was in 2003, the biggest day of that 4-day frame was Friday. Pictures that year were generally up 15%-20% on Friday, flat or down a few percentage points on Saturday and then down 19%-25% on Sunday. We're seeing something different here.
The answer I'm getting from studio honchos is that just because Christmas is on the same day, doesn't mean that pictures will play in the same pattern. It may be that because retail sales were down dramatically during the traditional holiday shopping season, more potential movie-goers rushed out to take advantage of after-holiday deep discounts. It's also possible that more people were working on the day after Christmas because of the rough economy. Job insecurity makes workers less likely to take days off, and that may have contributed to the mild undertow. Then, there's also the fact that 4 movies opened huge on Christmas Day and that there was real anticipation for Marley & Me (Fox), The Curious Case of Benjamin Button (Paramount), Bedtime Stories (Disney) and Valkyrie (MGM/UA), an a high percentage of people saw their First Choice yesterday.
The lovable dog yarn starring Owen Wilson and Jennifer Anniston took a very mild 3% drop to about $14.06M. Benjamin Button was off 14% to an estimated $10.2M, while Bedtime Stories dipped 2% to $10.1M. Meanwhile, the Bryan Singer-directed Tom Cruise epic Valkyrie was down about 5% to a still-strong $8M. So it appears that kid and family-friendly movies held up a bit better than more adult fare like David Fincher's Best Picture contender.
Bad news for Lionsgate and its new graphic comic noir tale The Spirit. It took a significant tumble to about $3M down about 21%. I've adjusted the 4-day for this one to a disappointing $11.91M.
I have made minor adjustments to my 4-Day Estimates, but Saturday could go one of 2 ways. Pictures could be generally flat or off a couple of points Friday-to-Saturday as they were in 2003, or this could play out a little more like a traditional weekend with percentage increases on Saturday. Regardless, Marley & Me will finish in the mid-$50M's by Monday, Ben Button will likely be a tick above $40M, Bedtime Stories should get to $39M and Valkyrie will probably just clear $30M.
Keep checking back for regular updates and lots more detail about the specialty films, including some important Oscar contenders, in platform release.
EXCLUSIVE STEVE MASON REVISED FRIDAY ESTIMATES
1. NEW – Marley & Me (Fox) – $14.06M, $4,042 PTA, $28.56M cume
2. NEW – The Curious Case of Benjamin Button (Paramount) – $10.2M, $3,414 PTA, $22M cume
3. NEW – Bedtime Stories (Disney) – $10.1M, $2,744 PTA, $20.4M cume
4. NEW – Valkyrie (MGM/UA) – $8M, $2,951 PTA, $16.4M cume
5. Yes Man (Warner Bros) – $5.5M, $1,602 PTA, $38.72M cume
6. Seven Pounds (Sony) – $4.55M, $1,653 PTA, $29.92M cume
7. NEW – The Spirit (Lionsgate) – $3M, $1,196 PTA, $6.8M cume
8. The Day the Earth Stood Still (Fox) – $2.2M, $919 PTA, $57.42M cume
9. Tale of Despereaux (Universal) – $2.14M, $691 PTA, $20.83M cume
10. Four Christmases (Warner Bros) – $2.09M, $833 PTA, $108.67M cume
11. Doubt (Miramax) – $1.47M, $1,160 PTA, $4.55M cume
12. Slumdog Millionaire (Fox Searchlight) – $1.28M, $2,096 PTA $16.18M cume
EXCLUSIVE STEVE MASON REVISED 4-DAY CHRISTMAS WEEKEND ESTIMATES
1. NEW – Marley & Me (Fox) – $54.88M, $16,059 PTA, $55.88M cume
2. NEW – The Curious Case of Benjamin Button (Paramount) – $41.81M, $13,994 PTA, $41.81M cume
3. NEW – Bedtime Stories (Disney) – $39.88M, $10,835 PTA, $39.88M cume
4. NEW – Valkyrie (MGM/UA) – $30.6M, $11,288 PTA, $30.6M cume
5. Yes Man (Warner Bros) – $21.51M, $6,264 PTA, $48.93M cume
6. Seven Pounds (Sony) – $17.72M, $6,426 PTA, $38.38M cume
7. NEW – The Spirit (Lionsgate) – $11.91M, $4,747 PTA, $11.91M cume
8. Tale of Despereaux (Universal) – $8.6M, $2,769 PTA, $25.3M cume
9. The Day the Earth Stood Still (Fox) – $8.36M, $3,483 PTA, $61.18M cume
10. Four Christmases (Warner Bros) – $7.91M, $3,155 PTA, $112.3M cume
11. Doubt (Miramax) – $5.92M, $4,676 PTA, $7.61M cume
12. Slumdog Millionaire (Fox Searchlight) – $4.96M, $8,094 PTA $18.56M cume