Sundance Movie Trailer: Taking Chance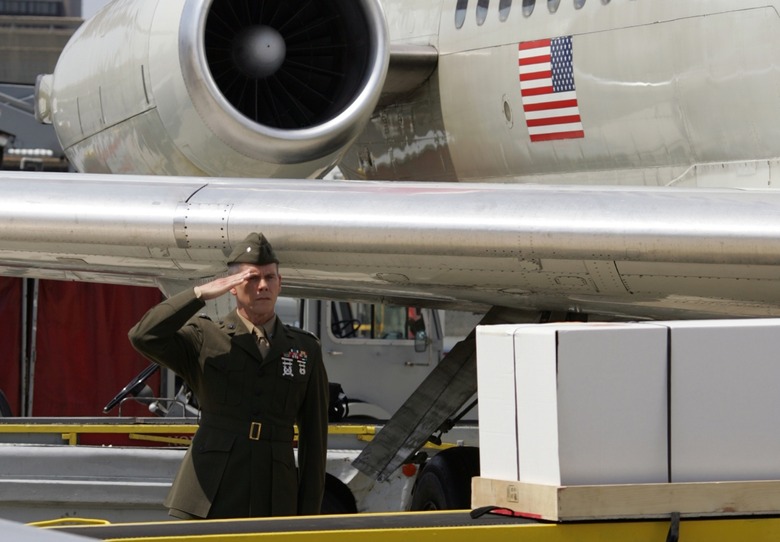 As January nears, we begin to focus on the 2009 Sundance Film Festival. A new trailer has hit the web for Ross Katz's Taking Chance. Katz, who started in Hollywood as a grip on Reservoir Dogs, served as producer on films like In The Bedroom and Lost in Translation, both of which earned him Academy Award nominations. Chance is his directorial debut.
The film is based on true events. Actually, its based on an actual letter written by a volunteer military escort officer (which you can read online here). The film recounts the story of Lieutenant Colonel Michael Strobl, a marine who volunteers to escort the remains of a 19-year-old killed in Iraq, back to his family in a small Wyoming town.
In the last couple years, Sundance has been overrun with films which focus on or use the Iraq war as a backdrop. But Taking Chance is one of the only such films in this years line-up. Sundance programer Geoffrey Gilmore says that "Taking Chance is without question one of the most powerful and vital films ever made about Iraq — or, for that matter, the military — and yet its potency comes not from melodramatic or political statements but simply from its reality and execution." The film stars Kevin Bacon and Blanche Baker.
[flv:http://bitcast-a.bitgravity.com/slashfilm/trailers/takingchance.flv 400 226]
Taking Chance will premiere at the Sundance Film Festival on January 16th 2009, and will air on HBO in February 2009.