Slamdance: Spooner Movie Trailer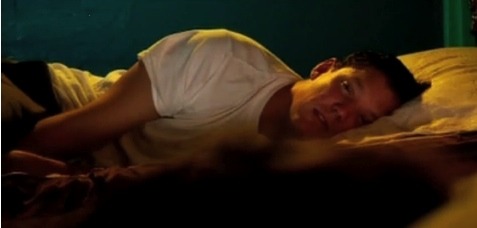 If you've been reading /Film for a while, then you know that I'm a sucker for coming of age films and quirky indie relationship dramedies (how 2004 of me, I know...), . Drake Doremus' Spooner, which premieres at the 2009 Slamdance Film Festival, falls into category two. Matthew Lillard plays a used car salesman named Herman Spooner, who still lives at home with his parents. The official plot synopsis follows:
"Spooner is fairly set in his unfulfilling routine, but turning 30 marks a hard deadline set by his mom (Kate Burton) and dad (Christopher McDonald) to get a place of his own. To top it off, Spooner's boss (Shea Whigham) is putting on the pressure to bring in some numbers, or face the chopping block. Headed for one of the worst days of his life, Spooner meets the girl of his dreams, Rose (Nora Zehetner). Forgoing all other priorities, Spooner is now working on winning her heart, but on their perfect date, she breaks the news that she is about to leave for the Philippines."
The film festival promotional trailer is embedded after the jump.
[flv:http://bitcast-a.bitgravity.com/slashfilm/trailers/spooner.flv 470 312]
Thanks to /Film Reader Oscar E for the tip.