Jennifer's Body In September 2009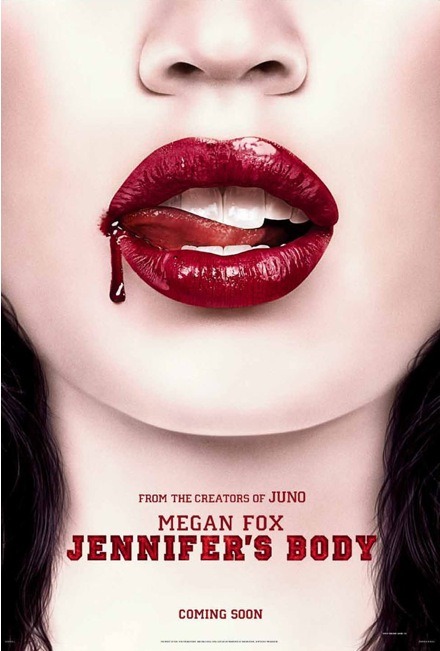 The Jason Reitman-produced Diablo Cody-scripted horror comedy Jennifer's Body has been given a release date by Fox Atomic. The Megan Fox thriller will hit theaters on September 18th 2009, the same weekend as the Matt Damon/Melanie Lynskey crime thriller The Informant and the Sony Pictures animated adaptation of Cloudy with a Chance of Meatballs.
The official plot synopsis follows: "When small-town high school hottie Jennifer (Megan Fox) is possessed by a hungry demon, guys who never stood a chance with her, take on new luster in the light of Jennifer's insatiable appetite.  From the Oscar-winning screenwriter of Juno." Amanda Seyfried, Adam Brody, and J.K. Simmons also star.
source: BoxOfficeMojo