DNA Films Greenlights New Judge Dredd Movie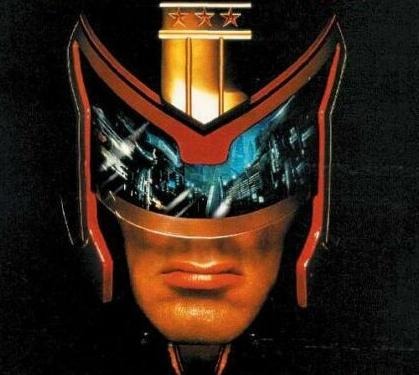 According to an announcement on 2000 AD's message boards (via AICN), DNA films, along with Rebellion and and 2000 AD, have greenlit a new Judge Dredd film. According to the Rebellion's CEO and Creative Director, "We can't give away too many details at this point, but we're looking forward to working with DNA Films to bring Judge Dredd back to the big screen." Production is scheduled to begin in 2009.
This news is a bit shocking to me, as I remember that the first Dredd film, which starred Sylvester Stallone and Rob Schneider, was widely regarded as one of the biggest financial failures of all time, requiring a production budget of almost $100 million, but only earning a small fraction of that back domestically. Furthermore, critics weren't too kind to it either. Nonetheless, with an interesting, developed and wildly popular sci-fi universe, and with the company behind Sunshine and 28 Weeks Later backing this up, I'm actually more hopeful about this project than apprehensive. What do you think?
Discuss: Do you want to see a better version of Judge Dredd brought back to the big screen?