Adam Shankman's The 8th Voyage Of Sinbad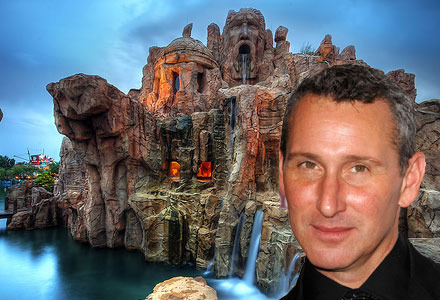 Hairspray helmer Adam Shankman is in talks to direct The 8th Voyage of Sinbad for Columbia Pictures. The film is being pitched as a big budget tentpole retelling of the classic myth, which tells the fantastic adventures of Sinbad during his voyages throughout the seas east of Africa and south of Asia.
The 8th Voyage will tell the tale of Sinbad's quest to find the Aladdin's lamp. According to THR, Sinbad and his shipmates "meet a beautiful empress and do battle with fantastic creatures and a rebellious Chinese general who threatens the kingdom." Rob Cohen had been previously in line to direct the project with Vin Diesel attached to star. Too bad we will never see that version of the project. I'm sure we missed out on a potential masterpiece.
Shankman got his start as a Choreographer and jumping into the director's chair. His filmograhy includes The Wedding Planner, Bringing Down The House, The Pacifier, Cheaper By The Dozen 2, Prop 8: The Musical, and most recently — the Adam Sandler family fantasy film Bedtime Stories. Shankman is basically a work for hire, and I'm not convinced that this project is any different.
National Treasure: Book of Secrets scribes The Wibberleys wrote the most recent draft of the screenplay.  Their screenwriting credits also include The Shaggy Dog, Bad Boys II, Charlie's Angels: Full Throttle and The 6th Day — a filmography that lacks both confidence and quality.