First Look: Kristen Bell In When In Rome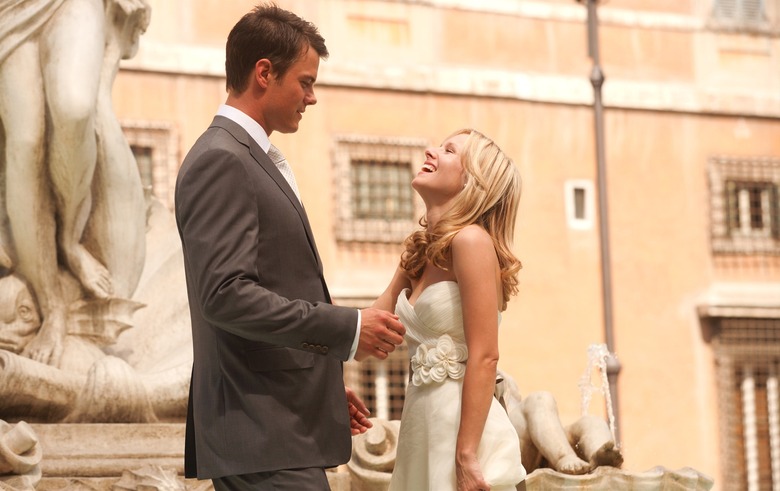 Touchtone Pictures has just released the first two photos from the Kristen Bell / Josh Duhamel romantic comedy When in Rome.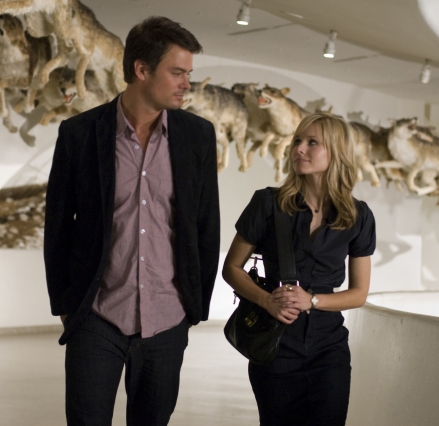 The film tells the story of an ambitious young New Yorker (Kristen Bell), disillusioned with romance, who takes a whirlwind trip to Rome where she defiantly plucks magic coins from a "foolish" fountain of love, inexplicably igniting the passion of an odd group of suitors: a sausage magnate (Danny Devito), a street magician (Jon Heder), an adoring painter (Will Arnett) and a self-admiring model (Dax Shepard). But when a charming reporter (Josh Duhamel) pursues her with equal zest, how will she know if his love is the real thing? The film also stars Alexis Dziena, Kate Micucci, Bobby Moynihan (SNL) and Anjelica Huston.
I went to the theater to see the American remake of Pulse, so I think it's pretty obvious that I'll see anything Kristen Bell is in. Even if that something is directed by Ghost Rider/Daredevil helmer Mark Steven Johnson. When in Rome is cheduled to hit theaters in Summer 2009.