Seth Gordon To Direct Mr. Romance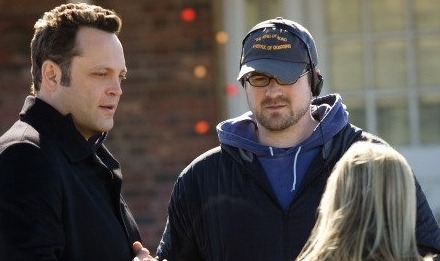 The King of Kong and Four Christmases director Seth Gordon has signed on to direct a Mr. Romance for New Regancy. My All American scribe Jeff Roda is writing the comedy script based on a GQ Magazine article by Joshuah Bearman.
According to Variety, the film will follow "a cynical guy who is forced to enter the Mr. Romance competition to win back the love of his life." Apparently the pitch is based on real "Mr. Romance competitions" where guys submit themselves to physical and psychological tests to determine their "romantic IQ" in order to find new models for romance novel covers.
Sounds like a segment of This American Life, but not a great film. I hope that Gordon does Suicide Squad next, especially after hearing his description on The /Filmcast a few weeks back:
"Suicide Squad is basically like Bottle Rocket but set at the Kentucky Derby, where a bunch of misfits, barely, get away with a heist. And its about the Shenanigans that lead up to that."
And speaking of Bottle Rocket, I just got the Criterion Collection Blu-ray release of the film. I love that film dearly.