Delgo Sets Record For Worst Wide-Release Opening Ever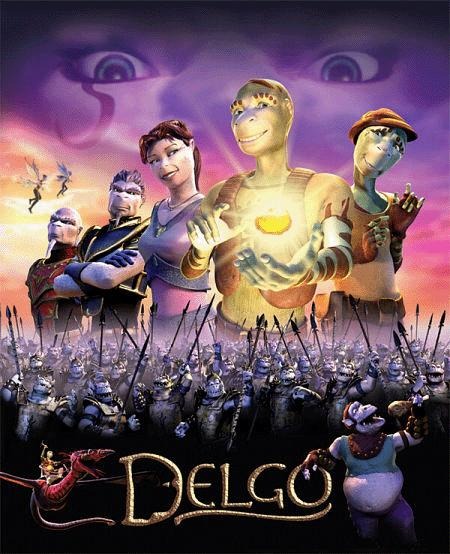 Jonathan Crow at Yahoo Movies reports that this weekend, a small animated film named Delgo opened on 2,160 screens and made a paltry $511,920. According to Crow's break down, that's an average of about $237 per screen, or about two people in the theater per showing. By comparison, Doubt made $507,226 this weekend, but it only played on a miniscule 15 screens. This means that Delgo essentially breaks a record for the worst opening ever for a wide release film (Head on over to Box Office Mojo's list of "Worst Openings at the Box Office for 2,000+ theaters" to see who else made the list).
According to the movie's IMDB page, Delgo's plot summary is as follows: "In an exotic divided land, Delgo, an adventurous dreamer but naive teenager, must rally his group of troubled youth and some unlikely friends to protect their world from conflict between the terrestrial Lockni people, who harness the mysteries of the land, and the winged Nohrin people, who rule the skies." Sounds like a standard animated film plotline geared towards kids, but the reason the movie failed seems to be two-fold: Lackluster execution and virtually non-existent marketing.
Check out Crow's post for a detailing of how the movie was conceived and created. It's a tragic story about the hardships of independent filmmaking and the occasional futility of independent distribution.
Discuss: Did you see Delgo this weekend? Have you ever even heard of Delgo?