Rob Zombie To Direct Halloween Sequel H2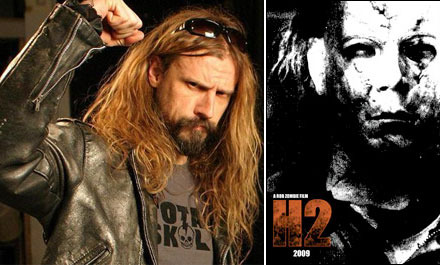 Dimension Films has signed Rob Zombie to direct a sequel to his 2007 remake/prequel/reboot of Halloween. The studio is rushing H2 into production for a March start and a hopeful October 2009 release. The film will be a direct sequel to the Zombie's 2007 film, and will not be a remake of 1981's Halloween II.
I'm a fan of Zombie as a filmmaker, but found myself extremely disappointed with his version of Halloween. It was completely devoid of the thrills and suspense that made the original so great. Allowing the audience to see Mike Myers' backstory is like showing who Darth Vader was before he had to wear the suit (and we all know how that turned out).
But, as much as I disliked Zombie's Halloween, I have faith that Zombie could correct many of the problems in a sequel. I would assume that H2 won't have the flashback/backstory elements, and will hopefully tell the story from the victims point of view, in affect, heightening the scare factor.
source: Variety