Cool Stuff: Joker Heist Mask Replica Display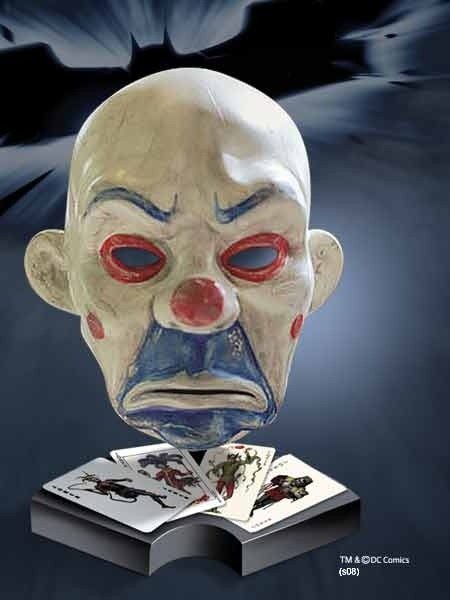 The Noble Collection is selling an officially licensed full size Joker's bank heist mask. The mask is a  1:1 14 inch replica, cast in cold-cast porcelain and hand painted for display. I bought the Blu-Ray giftset at Best Buy, which included a small scaled replica of the Joker mask and it looks pretty damn cool. Noble Collection is selling the display mask for $129.00.
Cool Stuff is a daily feature of slashfilm.com. Know of any geekarific creations or cool products which should be featured on Cool Stuff? E-Mail us at orfilms@gmail.com.