Cool Stuff: I Am Legend Ultimate Collector's Edition Set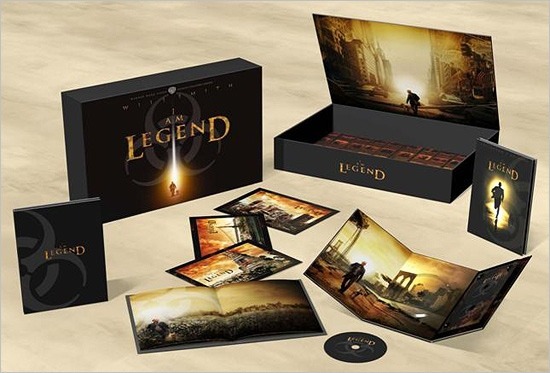 We may receive a commission on purchases made from links.
Warner Bros released the I Am Legend Ultimate Collector's Edition on DVD/Blu-ray this past week. I was one of those people who thought the movie was two thirds of a good film, so I picked this one up. The set comes with a bunch of interesting collectibles, including an Exclusive 44-Page Concept Sketch Book, 6 Art Cards Showing International Cities Devastated By The Plague Virus and a Collectible Lenticular which is encased in hard plastic. I decided to record the box set with my Flip Mino camera, so that you can better see what's inside the case.
[flv:http://bitcast-a.bitgravity.com/slashfilm/trailers/iamlegenddvd.flv 400 300]
The set itself includes the theatrical cut, an alternative version with the more controversial ending, a new commentary from director Francis Lawrence and screenwriter/producer Akiva Goldsman, a bunch of behind the scenes documentaries, deleted scenes, four animated comics and a digital copy of the film for portable media players like the iPod/iPhone.
The Blu-ray version looks phenomenal on a 1080p set, and the sound is also pretty incredible. If you enjoyed the film, I recommend picking it up. I hate to sound cheesy but the set is packed with enough great physical extras that it would make for a cool Christmas gift. You can pick it up in stores like Best Buy or Amazon this week for around $40.
Cool Stuff is a daily feature of slashfilm.com. Know of any geekarific creations or cool products which should be featured on Cool Stuff? E-Mail us at orfilms@gmail.com.